A wreck has been reported as a result of slick road conditions where a semi went over a guardrail on Interstate 65.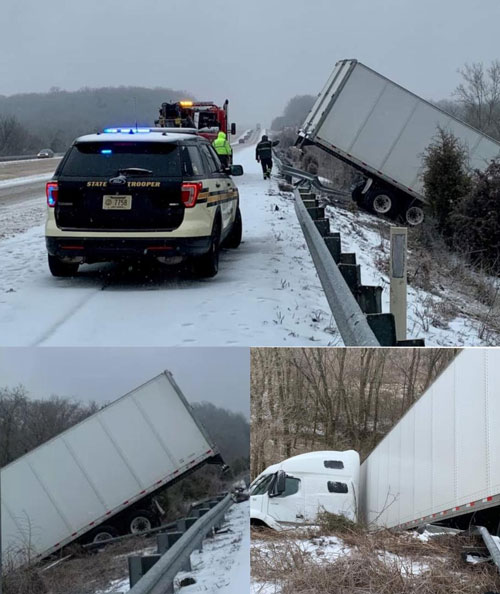 The Tennessee Highway Patrol has reported a wreck along I-65 North at mile marker 43.2 where a Semi Truck went over a guardrail after sliding on the roadway.
Luckily THP is reporting that the driver of the Semi Truck was not injured in the wreck.
Authorities are urging residents to stay off roadways unless necessary.
Photo Credit: Fox17 News.