Lawrenceburg Firefighter's were dispatched around midnight to a residential fire.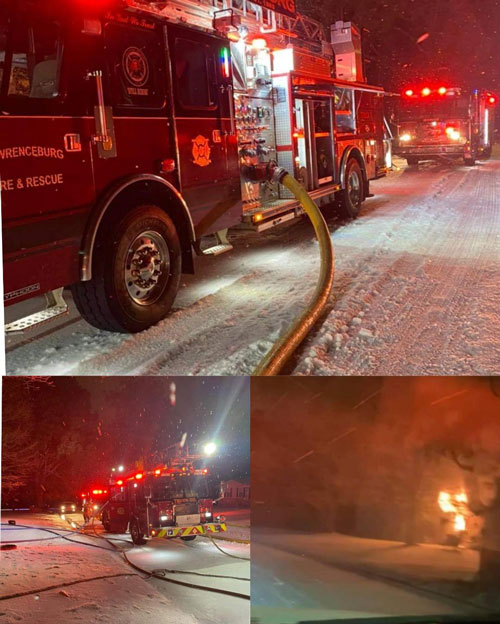 According to the Lawrenceburg Fire Department they reported around midnight on Monday that their firefighters were dispatched to a residential structure fire on Cecil Street.
Crews arrived to find smoke, and fire showing from the property where firefighters worked in low temperatures around 13° to safely put out the fire.
At this time no further details have been released.

Photo Credit: Lawrenceburg Fire Department.