Loretto Police Department responded to reports of an individual prowling around a foreclosed residence that resulted in drug charges.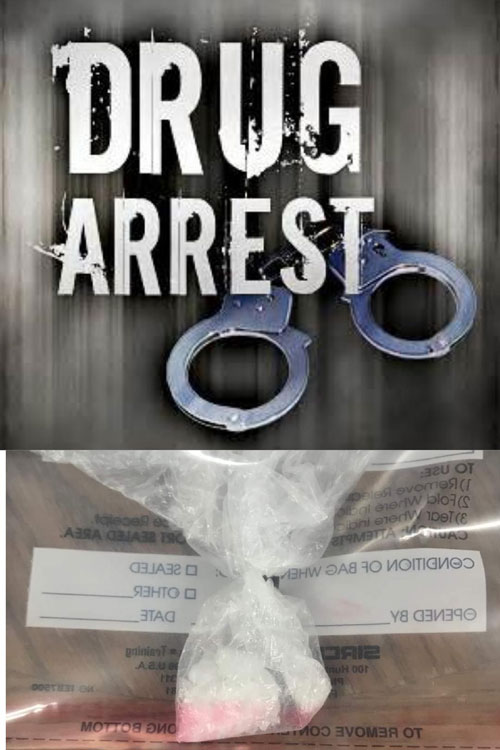 The Loretto Police Department released the following details regarding prowler arrest:
"On February 2, 2021, Officer Dee Adams with our department received information that someone was prowling around with flashlights at a foreclosed residence on West Commerce Street in Loretto. He was also advised the subjects had parked a vehicle behind the residence.

Upon arrival, some items were noticed laying in the car port, one door unsecure and a vehicle in the back yard. Officer Adams, along with assistance from Deputy Cody Rasberry made entrance into the residence. After entering they heard voices upstairs and asked the subjects to come downstairs. A male and female came from the upstairs and into the living room.
Both subjects were advised why our department was notified of their presence. While Officer Adams explained this, Deputy Rasberry did a sweep of the upstairs to make sure no one else was there. While searching Deputy Rasberry noticed a plastic bag containing a white powdery substance and syringe laying next to a drink bottle.
Officer Adams asked the subjects why they were in the residence. The male subject said that he had lived there with his brother several months back and needed a place to stay due to the weather. Officer Adams advised him that the property had been foreclosed on and that they were not allowed to be there.
The male subject advised that he knew that they had lost the house but didn't know if the paperwork had been completed and that he couldn't be there. Officer Adams advised him that there were stickers on the door and a new lock put on by the company that owned the property.
Both subjects were asked if there were any drugs in the residence. Both denied any knowledge of any. Both subjects admitted to using in the past. Deputy Rasberry went back upstairs and retrieved the plastic bag and syringe. Both subjects were placed under arrest and transported to Lawrence County Jail and charged with Possession of Sch II."

Photo Credit: Loretto Police Department.