Keestone Resort and its employees are thrilled about the production of the movie "Christmas at Keestone".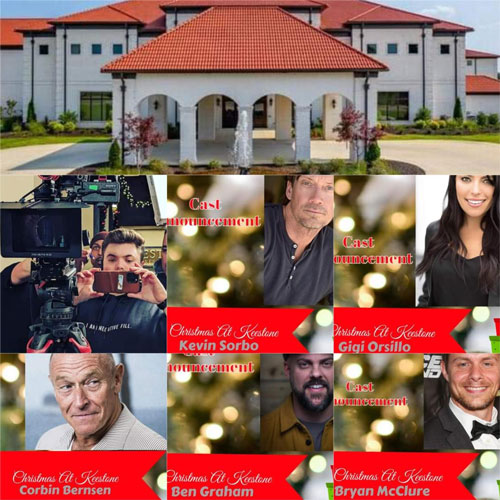 We are exceedingly fortunate to be able to have this production and the extraordinary devotion from the movie creators who are making this top-notch film. Over the 2023 holiday season, this movie will be viewed in homes nationwide.
We anticipate greeting individuals from all over the world that will be traveling to Loretto, Tennessee where this amazing Christmas movie is being filmed.
Filming officially started on Monday, January 16th, and will be primarily shot on-site at Keestone. With Keestone's vast amenities and grand Christmas setting, it will make an enchanting background for this spectacular narrative.

"An entrepreneur immerses himself in his job following the passing of his spouse. Will the enchantment of Keestone enable him to move on to new love?"
MEDIA CONTACT:
Jodi Gilreath
Executive Director
gilreathjodi@yahoo.com
256-856-0027
www.keestone.com
www.thestonetheater.com
Keestone Resort
(931) 853-3303
150 Clubhouse Drive
Loretto, TN 38469