Lawrence County woman warns residents about scam call where victims can be charged just if they call number back.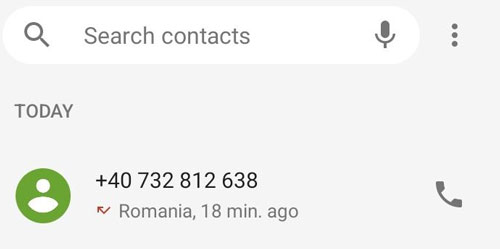 A Lawrence County, Tennessee woman received a missed call on Tuesday from a number claiming to be from Romania, but in fact this is known as a Wangiri Fraud. These are international premium rate toll numbers and not numbers originating from Romania (+40).
Some reports believe the calls originate from Japan where Wangiri in Japanese means one ring and cut.
The way it works is the scam caller obtains these premium numbers from telecom operators and calls thousands of phone numbers.
Unfortunately when the victims dial back lose close to Usd 2.2 (typical satellite call cost) or even more for a minute. The scammer on the other end prolongs the discussion as much as possible resulting in charges raking up.
It's impossible to find where the call is routed from because callers use sophisticated software to mask their IP addresses.
So do not call these numbers back, this is a scam.