'One of the worst cases I've seen': Dozens of cats rescued in Giles County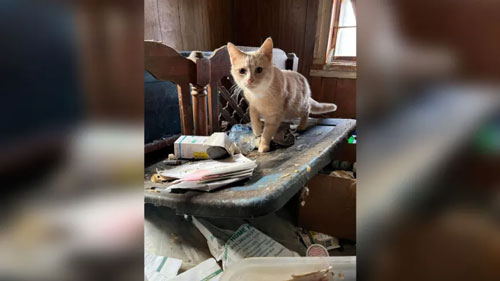 GILES COUNTY, Tenn. (WKRN) – Dozens of cats were rescued from a home in Giles County early Saturday morning.
True Rescue and Lucky's Cat House said authorities in Giles County reached out to them Saturday morning regarding a case where dozens of cats were living in deplorable conditions at a Giles County home.
"It was one of the worst cases I've seen," Brandy Fox, board member of Lucky's Cat House said.
According to authorities, an elderly man was living in a house with his adult son who had autism. The man recently died in the house, leaving his son and multiple cats behind, prompting the son to reach out to Lucky's Cat House for help.
Once on scene, Adult Protective Services took the son in so the cats could get immediate help. Authorities said the house was uninhabitable, yet two people lived there.
"No animal should live in that, but no person should be allowed to live in that either. And the fact that two people were living in that home, I can't wrap my head around it," Jaclyn Payne, president and director of Lucky's Cat House said.