Lisa Marie Presley dies at 54 after hospitalization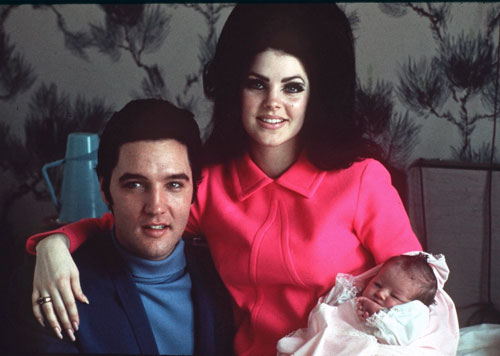 WEST HILLS, Calif. (AP/NEXSTAR) — Lisa Marie Presley, the only child of Elvis Presley and a singer-songwriter dedicated to her father's legacy, died Thursday after being hospitalized for a medical emergency. She was 54.
Her death in a Los Angeles hospital was confirmed by her mother, Priscilla, a few hours after her daughter was rushed to the hospital after having a medical emergency at home.
"It is with a heavy heart that I must share the devastating news that my beautiful daughter Lisa Marie has left us," Priscilla Presley said in a statement. "She was the most passionate, strong and loving woman I have ever known."
Presley, the only child of Elvis and Priscilla Presley, shared her father's brooding charisma — the hooded eyes, the insolent smile, the low, sultry voice — and followed him professionally, releasing her own rock albums in the 2000s, and appearing on stage with Pat Benatar and Richard Hawley among others.
Los Angeles County paramedics were dispatched to a Calabasas home at 10:37 a.m. following a report of a woman in full cardiac arrest, according to Craig Little, a spokesperson for the county's fire department. Property records indicate Presley was a resident at that address.
Paramedics arrived about six minutes later, Little said. A subsequent statement from the Los Angeles County Sheriff's Department said paramedics performed CPR and "determined the patient had signs of life" before taking her to a hospital in nearby West Hills immediately.
The city of Calabasas is nestled between the foothills of the Santa Monica and the Santa Susanna Mountains, about 30 miles (50 kilometers) northwest of downtown Los Angeles.
News of Presley's hospitalization was first reported by TMZ and later confirmed by People magazine.
Presley, 54, attended the Golden Globes on Tuesday, on hand to celebrate Austin Butler's award for playing her father in "Elvis." She called his performance "mind-blowing" during a red carpet interview with "Entertainment Tonight."
"I really didn't know what to do with myself after I saw it," she told ET of Baz Luhrmann's movie. "I had to take, like, five days to process it because it was so incredible and so spot on and just so authentic that, yeah, I can't even describe what it meant."