The Supreme Court blocks COVID-19 vaccine and testing mandate for US businesses.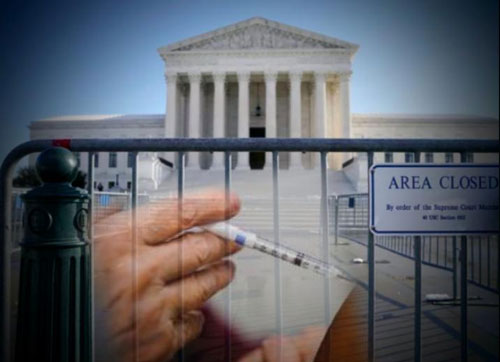 On Thursday the Supreme Court blocked President Joe Biden's vaccine and testing requirement aimed at large businesses.
This decision by the Supreme Court hinders Biden's attempts to use the power of the federal government to fight the Covid-19 pandemic.
Because of the Supreme Court's ruling this will now put a stop to the Biden administration enforcing a requirement that employees at large businesses be vaccinated against COVID-19 or undergo weekly testing and wear a mask on the job.
Although the court is still allowing the administration to proceed with a vaccine mandate for most health care workers in the U.S.
After the ruling President Biden issued the following statement:
"I am disappointed that the Supreme Court has chosen to block common-sense life-saving requirements for employees at large businesses that were grounded squarely in both science and the law."