Chatham County investigators recieves a tip that leads the the arrest of a dangerous suspect that nearly ran over Sheriff's Deputy while fleeing the scene.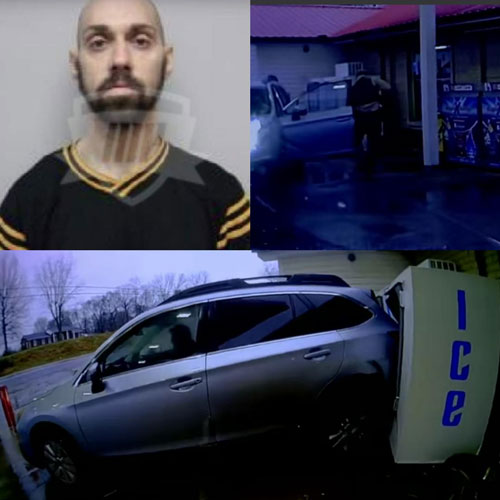 The incident took place on Sunday January 2nd at approximately 2:15 p.m. at the Sudden Service station on Hwy 12 where a Cheatham County Sheriff's Deputy was responding to a domestic disturbance.
Once the Cheatham County deputy arrived, he spotted a passenger identified as James Brennan Jones, who is reportedly armed, and was pushing the driver out of the parked Subaru.
The Deputy called out commands for Jones to stop as the suspect attempted to flee the gas station, and refused to listen as he began to put the vehicle in reverse.
The Deputy attempted to stop Jones by tasering the man, but unfortunately the suspect continued backing up almost running over the Deputy in the process.
Jones crashes into the stores ice machine before fleeing the scene where Deputies locate the vehicle later abandoned, and a manhunt for Jones begins.
On Thursday morning around 12:00a.m. after investigators received a tip that Jones was at an apartment complex in Heritage the suspect was arrested and taken into custody.
Jones is now facing multiple charges including aggravated assualt on a police officer, and evading arrest.