The Ethridge Fire Department evacuated patients while battling a working fire inside Countryside Healthcare on Saturday.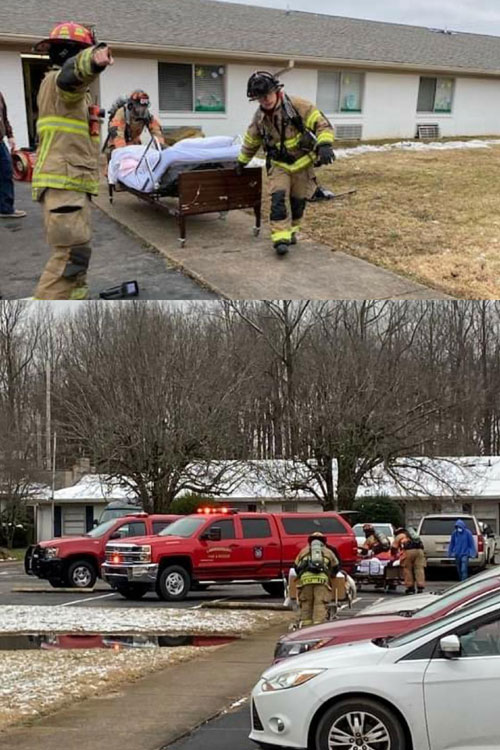 The Ethridge Fire Department released photos, and the following press release:
"Official Press Release:
January 9, 2021
At approximately 8:00 AM Ethridge Fire Department was dispatched to Counrtyside Health Care for a fire alarm. While enroute another alarm was activated with smoke inside the structure.
Ethridge units arrived on scene to find a working fire inside the structure. Ethridge, Lawrenceburg, Henryville, EMA, EMS, Box 50 and TBI responded to the scene. Countryside housed 70 patients with 18 staff members on at the time of the incident. 4 people were transported to the ER for observation from smoke inhalation.
Extinguishers were used by the staff prior to the fire department being on scene to aid in the extinguishment. Patients were evacuated by staff and the fire department to the other wings of the facility for shelter in place due to the weather. Fire is under investigation.