Multiple Law Enforcement Agencies warn residents of a string of counterfeit money traveling throughout Middle Tennessee.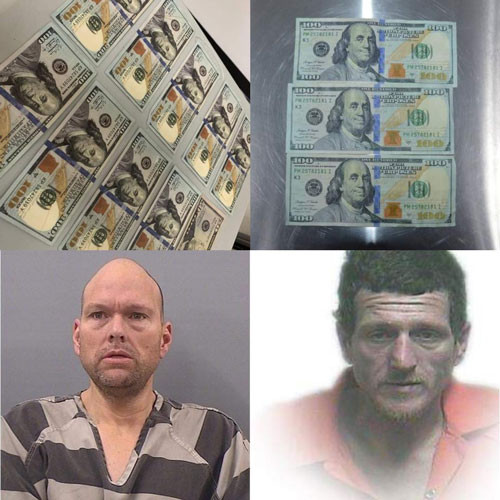 Giles County authorities spoke with News 2 showing the news outlet 9 counterfeit 100 dollar bills and 2 50 dollar bills where Sheriff Kyle Helton explains that a counterfeit ring has been traveling around Giles county passing fake 100 & 50 dollar bills.
According to reports Pulaski police arrested John Bradford Robinson who reportedly bought a 2007 Chevy Kobolt using $2,000 in counterfeit bills.
Sheriff Helton states that another man, who has not been identified, used counterfeit money with the same serial numbers to buy a 2006 Buick Rendevous for $1,000 where the Sheriff believes that Robinson could be part of a bigger group.
Hendersonville police has also arrested 46 year old Clifton Odell who reportedly attempted to use $600 worth of movie money at four different locations.
Authorities want residents to be aware of this issue where they advise anyone who has any doubts don't hesitate to check the bill or call law enforcement.
Photo Credit: WKRN, Andy Cordan.