A Tennessee man was arrested for arson after setting multiple fires on New Years Eve.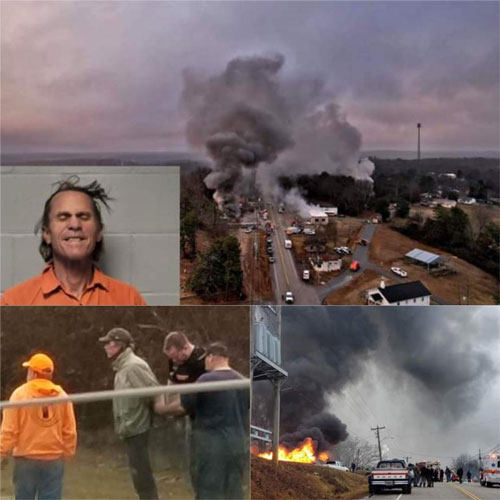 According to reports a joint investigation was conducted by the special agent fire investigators with the Tennessee Bureau of Investigation and the Decatur County Sheriff's Office resulting in the arrest of a Decaturville man in connection with three structure fires.
Early Sunday morning, TBI agents joined the Decatur County Sheriff's Office and the Decatur County Fire Department in investigating two business fires that occurred in the 200 block of North Pleasant Street and a third fire at a house along East White Oak Street.
Agents and investigators determined the fires had been intentionally set. Further investigation revealed that Kris Leslie Warner (DOB: 12/6/58) was the individual responsible for starting the fires.
Agents obtained warrants for Warner, charging him with four counts of Burglary and three counts of Arson. He was arrested and booked into the Decatur County Jail on a $500,000 bond.