AIR CONDITIONING
D.E. Hill & Son 762-9584
ASSISTED LIVING


Summit of Lawrenceburg 762-3524
BANKS
CLINICS
COMPUTER REPAIR
Nerd's Computer Repair
DAY SPA
ELECTRONICS
Lynn Electronics 762-0401
E CIGARETTES
FLORIST



Accents Floral & Gifts 244-6480
Lawrenceburg Florist 762-3722
McKelvey's Flowers 762-4511

FUNERAL HOMES

Pettus-Turnbo Funeral Home 762-3291
FURNITURE
Green's Furniture
Swap & Shop Center
GLASS REPAIR
Lawrenceburg Glass 766-1004
HARDWARE


True Value Hardware 762-7516
INSURANCE
Baker Agency 762-4550
Markus Insurance 762-9401
JEWELRY
Dixon's Fine Jewelry 762-9979
LAWN CARE


Dustin's Lawn Care 242-4414
OUTDOOR
Randy's Cycle & ATV 762-2450
PAWN
Mo's Pawn Shop 762-2529
POOLS/ SUPPLIES
Diamond Pools & Spas 762-7189
REAL ESTATE
RENTAL
RESTAURANTS


Sue Sue's Sandwich Shop 762-8879
TRAVEL
A Loretto man was arrested on murder charges after he allegedly struck and killed his girlfriend with his truck on Thursday.
---
---
A pedestrian was killed in the early hours Thursday when he was struck by a Tennessee Department of Transportation (TDOT) vehicle on a roadway in the Iron City area.
---
Law enforcement officials indicate that they have been able to identify and arrest an individual responsible for mailbox bombings reported in the area.
---
Press release: Investigators were called to scene to gather evidence from a very extensive crime scene. Video surveillance and physical evidence showed that two persons entered the church by throwing a brick through a door window.
---
WATCH: Lawrenceburg Mayor Keith Durham would like to see improvements made to heavily traveled city streets with side walks on two. Dan Hollander talks to the mayor.
---
Law enforcement officers were asked to investigate recently when a resident returned to his home to find that burglars had stolen food and damaged his breaker box.
---
On Friday, jurors returned a verdict of guilty against a local woman accused of orchestrating the murder of her ex-boyfriend in 2013.
---
Watch the Loretto Board of Alderman meeting Tuesday night where city administrator Keith Smith was honored for 30 years of service.
---
Director of Schools, Dr. Bill Heath, and Sheriff, Jimmy Brown, have met concerning the events that occurred at Ethridge School last week regarding a sexual offender attending a school event.
---
Exclusive: Lawrence County Executive talks to Dan Hollander about the closing of Jones Apparel and the counties future growth plans and more. Watch Now.
---
Lawrence County Chamber officials say the local facility located in the Industrial Park, and currently employees just over 200 people, will begin phasing out April 1st.
---
An Iron City resident reported to authorities last week that a man had assaulted him because he refused to give him some of his medication.
---
A number of residents have reported their dogs stolen in the area, prompting animal advocates to warn residents to secure their pets.
---
Lawrenceburg leaders took action Thursday morning that will once again allow residents "in-person service" when renewing driver's licenses, and eliminate the kiosk that has provided access since the closure of the local driver service center.
---
Lawrence County was well represented at this year's horse bowl competition. Front row, from left: Sierra-Louise Brus, Brodey Clark. Second row, from left: MaryEllen Vogel, Charlotte Vogel, Kadin Inman, Paige Zabko, Kloey Coleman. Third row, from left: Matthew Clark, Savannah Brus, Mikayla Dixon, Kara Clark, Christiana Dixon. Back row, from left: Levi Brus, Madison Franks, Kevin Vogel. Read the story here.
---
A local man found to be in illegal possession of a number of firearms and other weapons Wednesday was incarcerated on various weapons and drug charges.
---
A man accused of assaulting his wife and young daughter in Lexington, Alabama was apprehended in the Loretto area Wednesday afternoon.
---
Thursday Morning Lawrenceburg City Commission Meeting
---
Local detectives initiated investigations into two separate burglaries at Lawrenceburg businesses this week, during which the front door glass was busted.
---
Lawrence County Sheriff's Department officials reported Saturday morning that an arrest had been made in connection with a hit and run incident that left one man with critical injuries Friday.
---
Congratulations and best of luck to the New Prospect Elementary School Tigers in this week's championship games. Thanks to the New Prospect Cheerleaders for suppoorting both teams throughout the season.
New Prospect Boys Basketball Team
New Prospect Girls Basketball Team
New Prospect Cheerleaders
---
LCHS HOSA Club competed in the HOSA Regional Competitions on Thursday, January15th in Nashville Tennessee. We are proud to announce that we had some winners: Lydia Coleman placed 2nd in Physical Therapy, Levi Gowen placed 5th in Healthcare Issues, Shaylee Green placed 4th in Medical Math, Hannah Shultz and Millie Mckennon placed 5th in Health Education. We are so proud of all of our members who competed!!
---
---
Law enforcement officials are working to identify individuals who stole cows off of a Leoma property Sunday afternoon.
---
Authorities still seeking public assistance in Tuesday fire, a plea to keep a check on family during the colder weather also, to be extra cautious with space heaters and fires. Watch Thursday mornings Lawrenceburg City Commission Meeting.
---
Congratulations to Hannah Graves. Hannah was selected by her audition in November to be a member of the 2015 All Middle Tennessee Honor Band. Students from across the mid state area came together on Thursday evening January 8 with guest conductor Mr. Richard Floyd from Austin, Texas, at Siegel High School in Murfreesboro, Tennessee to prepare for the All Middle Tennessee Honor Band Concert on Saturday, January 10 at Middle Tennessee State University. Hannah has also been selected to be a member of the Tennessee All State Band which is the highest honor a high school musician can obtain. She will audition again April 8, 2015, in Memphis, Tennessee at the Tennessee Music Educators Association Conference with students from East and West Tennessee for placement in the All State Band.
---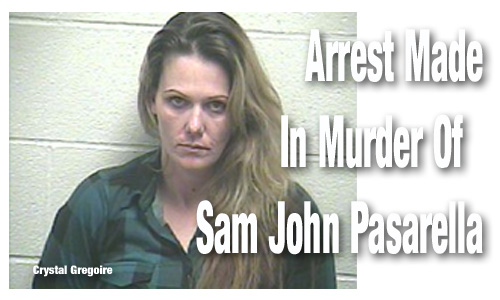 A Lawrenceburg man has been jailed on charges related to a burglary that occurred last month at Holland's Drug store.
---