Tennessee farmer loses $15,000 in online cattle scam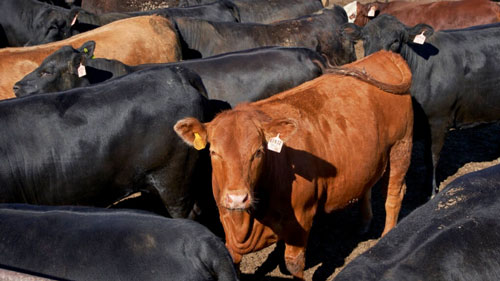 ---
---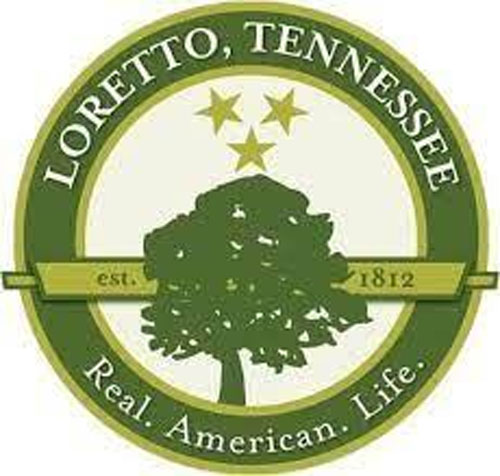 The City of Loretto, Tennessee has issued a Water Conservation Notice.
"Due to the hot and dry conditions our water sources are beginning to reach a low level while our water demand has continued to increase.
The City of Loretto is issuing a water conservation notice. We ask that our water customers voluntarily reduce water usage. This can be achieved by limiting the watering of lawns, trees, shrubs, and gardens; limiting the washing of vehicles and boats; and limiting the washing of outdoors surfaces including driveway, sidewalks, and decks.
We appreciate your cooperation as we strive to maintain an ample supply of water for our customers with no interruption of service."
---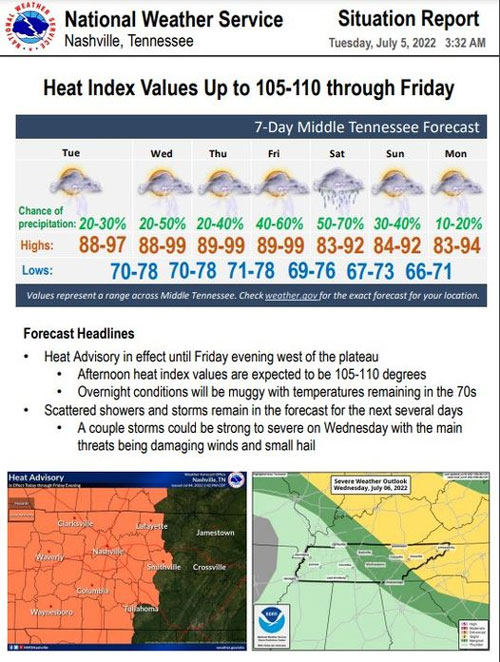 ---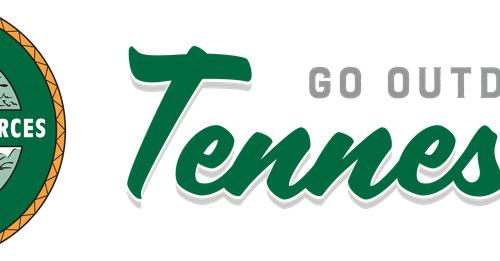 The Tennessee Wildlife Resources Agency will be holding a hunter education class at the Lawrenceburg Police Department July 21-23.
Thursday July 21st and Friday July 22nd (6pm - 9pm)
Saturday July 23rd 8am - 11am.
Anyone interested in attending needs to visit:
gooutdoorstennessee.com and click on the Events tab to register.
---
Cheatham County man wins $1 million Powerball jackpot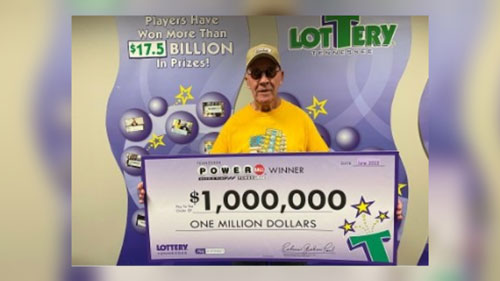 ---
Loretto High Grad Hosts National Awards Show (Again) in Las Vegas.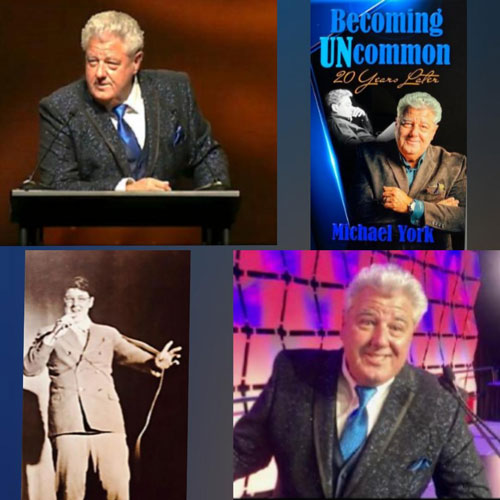 ---
Lincoln County animal shelter closes due to funding, director says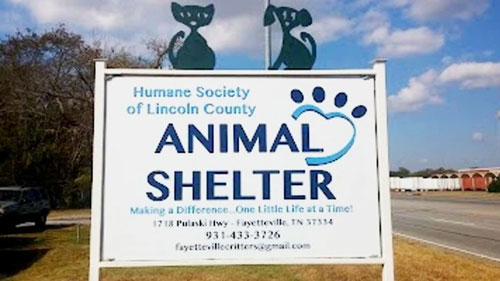 ---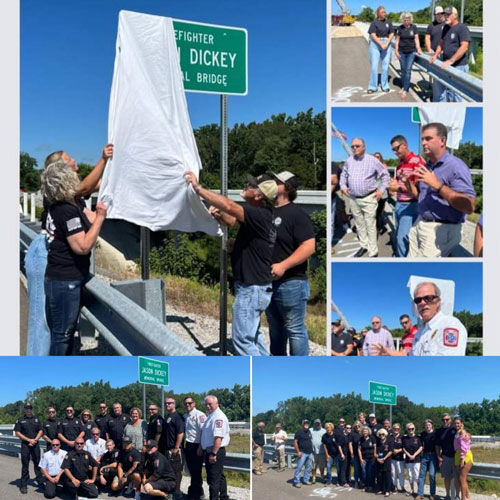 Lawrenceburg Fire Department announced that
today they had the privilege to honor a father, husband, son, and our brother by unveiling the bridge being named in honor of Jason Dickey.
"Jason will be remembered by many and may his legacy live on. (Pictured in the first photo is Jason Dickey's family and the second is LFD personnel)"
City of Lawrenceburg, TN Government stated the following, "Remembering and honoring a fallen hero today…in front of a crowd of family, friends, and fellow firefighters, the Jason Dickey Memorial Bridge was unveiled this morning.
His bravery and sacrifice will never be forgotten!
---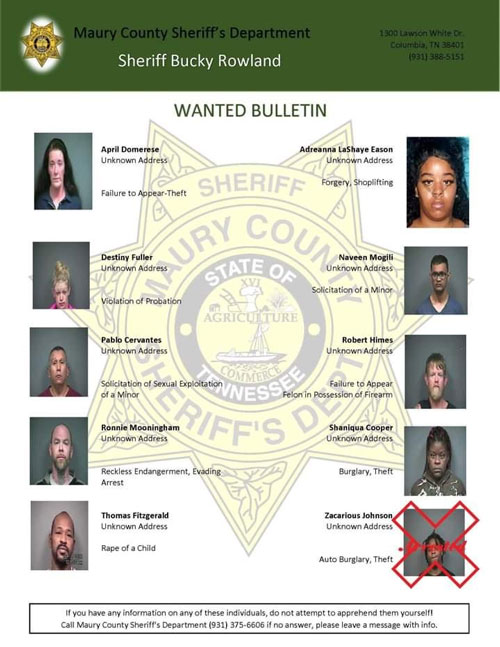 ---
46 migrants found dead in abandoned trailer in San Antonio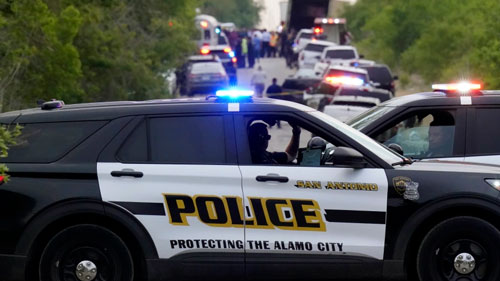 ---
Police searching for armed suspect on the run following police chase, shooting in Madison,TN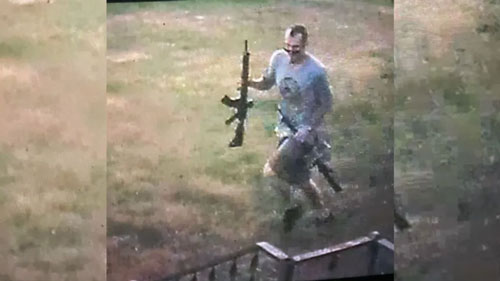 ---
Congratulations to Lawrence County Senior Citizens for receiving a $50,000 grant from T-Mobile to modernize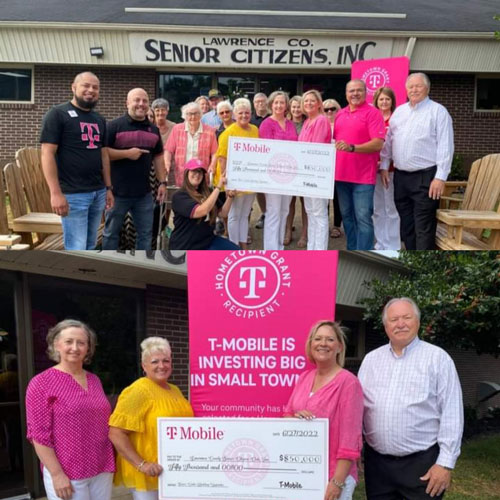 ---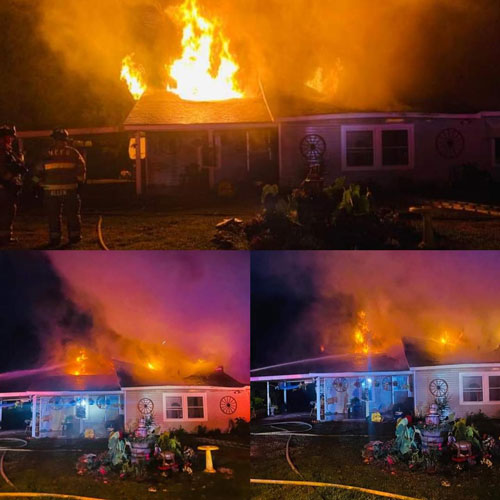 "Maury County Fire responded to a structure fire this morning in the area of Cathey's Creek Pike.
Upon arrival, the single story residence showed heavy smoke from the attic and eaves.
Arriving units worked quickly to search the home and contain fire to the attic of the residence.
Despite limited water supply and no hydrant access, crews ensured that there were no victims inside and conducted offensive operations.
After a multi hour firefighting operation, the home is standing and many family belongings were salvaged."
---
For Immediate Release
June 26th, 2022
Residential Structure Fire
---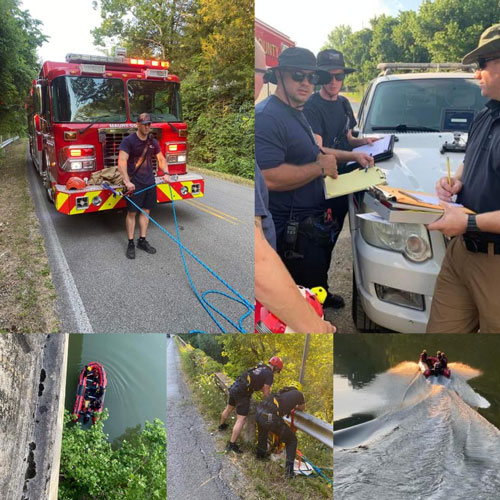 Maury County Fire Department Special Operations Team members conducted a water/rope drill on the Duck River and Sowell Mill Pike bridge area.
A training dummy was placed on an embankment and boat teams had to locate the dummy while other members assembled a rope system to rapidly extract the "patient" for immediate treatment.
It was a good refresher and training for members. Special thanks to Maury EMS, Maury County OEM, and Maury County 911 for participating in the training as well and working on unified command on complex incidents.
---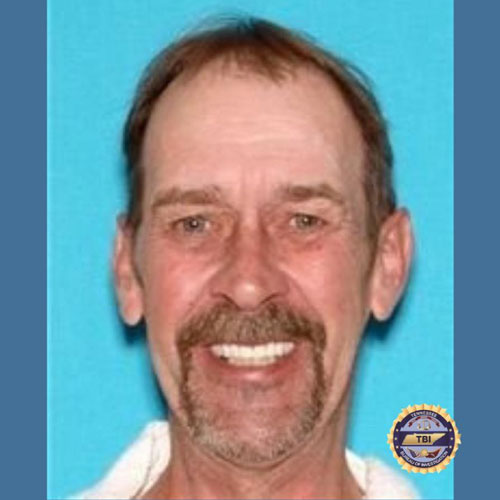 Breaking News: The TBI has issued a Silver Alert for Gregory Hinson, who is missing from Lawrenceburg. He's 60, 6'1", 150 pounds, with blonde hair and hazel eyes. Call Lawrenceburg PD at (931) 762-2276 or TBI at 1-800-TBI-FIND!
---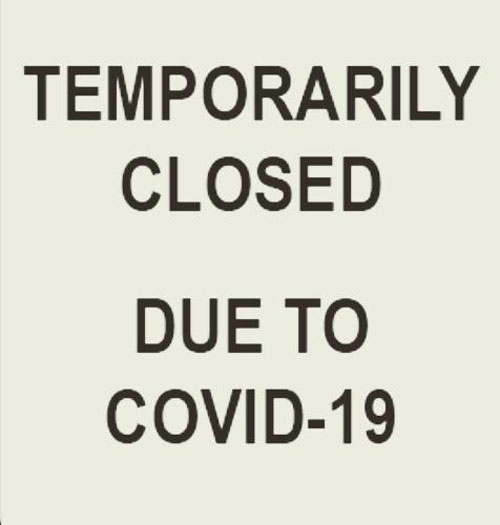 According to the Lawrence County TN Government the Veterans Service Office will be closed to the public beginning Thursday, June 23 due to COVID, and is tentatively scheduled to reopen Tuesday, June 28.
The office can be reached by phone at 931-766-1583.
---
TN pediatricians 'disappointed' in effort to stop COVID vaccine rollout for kids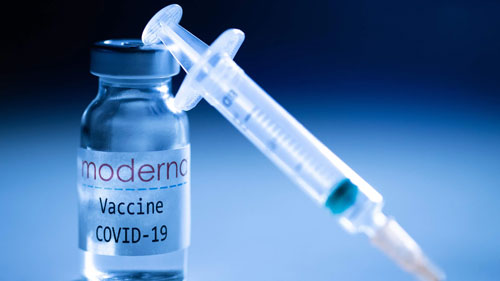 ---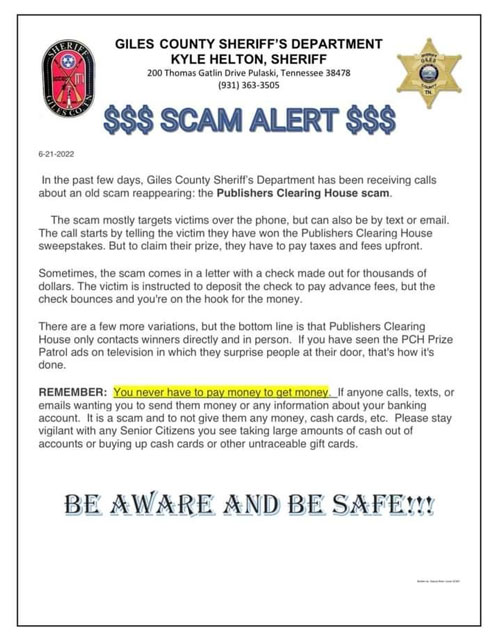 ---
Lawrenceburg gets new LED streetlights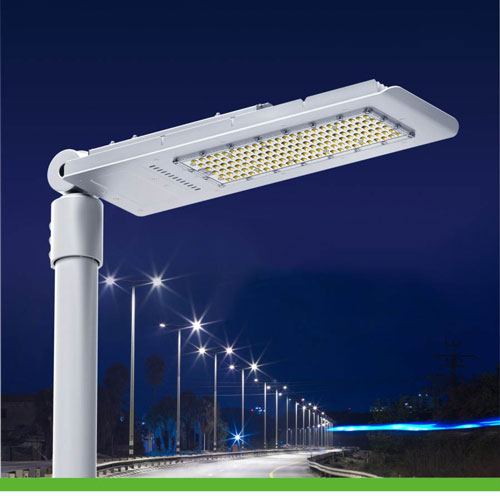 ---
Missing toddler drowned in pond, sheriff says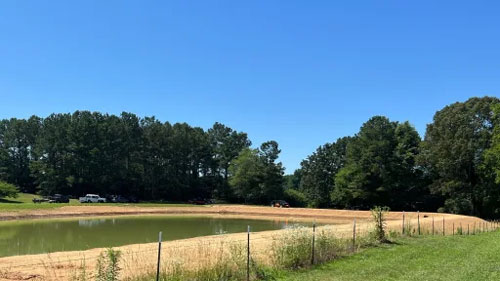 ---
3 teens killed in single-vehicle crash in Lawrence County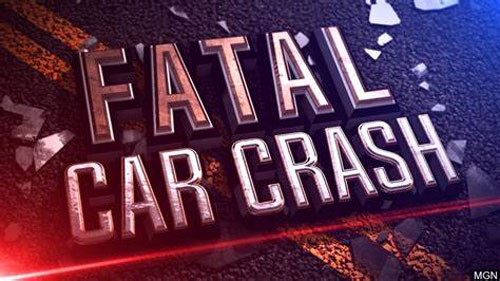 ---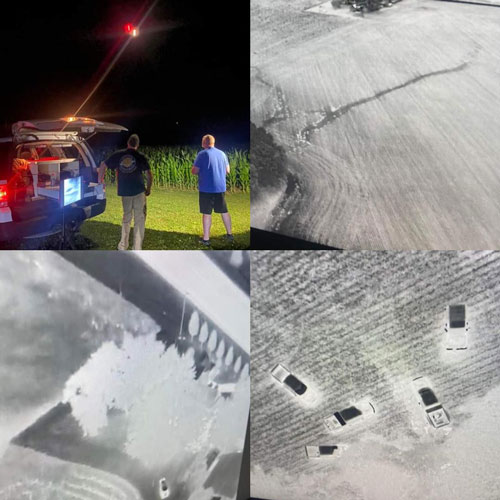 When you think of a fire department and the equipment that we use you probably don't realize the specialized equipment that we utilize. Almost every station has at least one specialized resource that they bring to the table.
For example Lawrence County Fire Rescue units from Ethridge Fire Department utilizing their Drone equipment and pilot to assist law enforcement to locate a person who had fled the scene after crashing a stolen vehicle last night.
This amazing equipment can be used for a variety of different emergencies including fire scenes, swift water rescue, missing persons searches, and damage assessments.
#volunteerstrong

---

Former President Donald Trump is coming to Nashville Tennessee on Friday to speak at the Gaylord Opryland Hotel.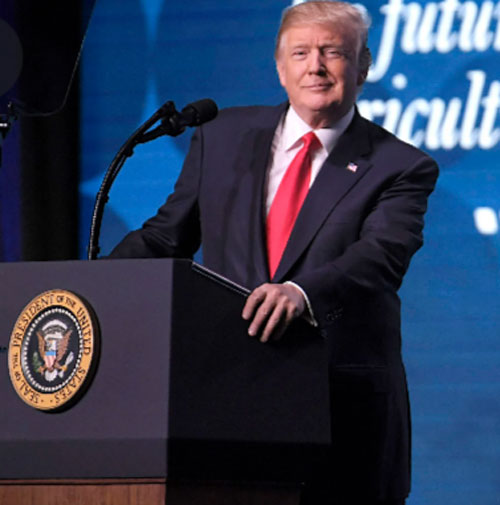 ---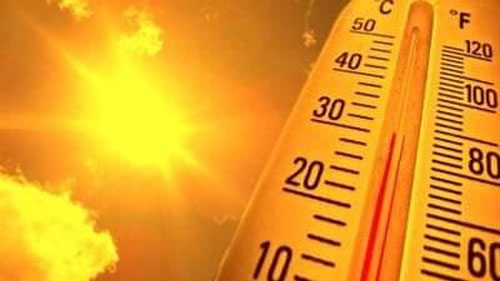 The City of Mount Pleasant Tennessee has stated that starting on 6/21/22 - Community Services and Public Works Departments will work from 6am until 2pm due to the heat.
Trash pickup times will be 1 hour earlier than current times. Please make sure to have your trash cans out by 6 AM on your pickup day!

---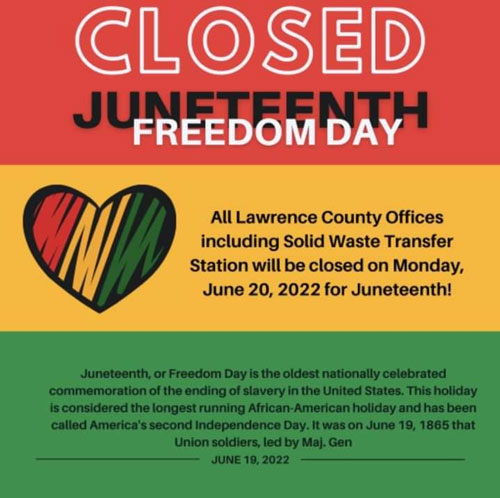 ---
Reports: Former Gov. Bill Haslam to purchase Nashville Predators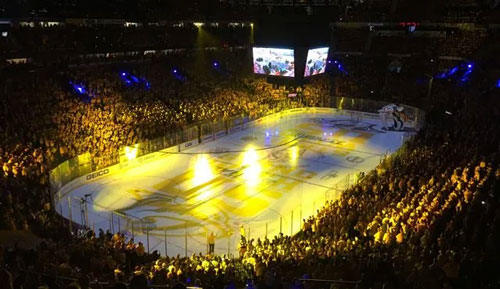 ---
TOWN CREEK
FIREFIGHTERS LOSE FIRE TRUCK BATTLING WHEAT FIRE
---