APPLIANCE REPAIR
Kelly Appliance & Vacuum 931-244-7200
AIR CONDITIONING
D.E. Hill & Son 762-9584
ASSISTED LIVING


Summit of Lawrenceburg 762-3524
AUTO REPAIR

Chapman Tire 931-829-2155
J & G Tire Center 931-762-0078
BANKS


Bank of Frankewing 762-6800
Lawrenceburg Federal Bank 931-762-7571
CINEMAS
CLINICS


One Stop Medical 762-9797
Seven Springs Orthopaedics 244-7181

COMPUTER REPAIR
Nerd's Computer Repair
DAY SPA
ELECTRICAL & PLUMBING
Rick's Electrical & Plumbing 931-242-5325
ELECTRONICS
Lynn Electronics 762-0401
E CIGARETTES
FLORIST

Lawrenceburg Florist 762-3722
McKelvey's Flowers 762-4511

FUNERAL HOMES

Pettus-Turnbo Funeral Home 762-3291
FURNITURE
Green's Furniture
Swap & Shop Center
GLASS REPAIR
Lawrenceburg Glass 766-1004
HARDWARE


True Value Hardware 762-7516
HOBBY
INSURANCE
Aarons Insurance 931-629-8065
Baker Agency 762-4550
Markus Insurance 762-9401
Wall-Modrall Insurance 762-6528
JEWELRY
Dixon's Fine Jewelry 762-9979
LAWN CARE


Dustin's Lawn Care 242-4414
MEDICAL
Seven Springs Orthopaedics 244-7181
NATURAL FOODSNature's Nuggests 762-2895
OUTDOOR
Randy's Cycle & ATV 762-2450
PARTY / SUPPLIES

The Mad Hatter's Party Wonderland 931-244-7222
PAWN
Mo's Pawn Shop 762-2529
POOLS/ SUPPLIES
Diamond Pools & Spas 762-7189
REAL ESTATE
RENTAL
RESTAURANTS


Sue Sue's Sandwich Shop 762-8879
SPORTING GOODS
Fox Sporting Goods 931-766-0313
TRAVEL

WATCH: Lawrence County Commission Meeting Tuesday
---
John Calvin Bryant of Lawrenceburg was recently recognized as the Level II (11th and 12th grade)] state winner in the communication project at the Tennessee 4-H Roundup held at the University of Tennessee, Knoxville. From left to right are Raquel Victor, Tennessee Association of Extension 4-H Workers (silver bowl donor); Caelan Paul, Level I winner from Madisonville; John Calvin Bryant, Level II winner from Lawrenceburg; and Joe Pearson, Tennessee Farm Bureau Federation (donor). John Calvin received a silver bowl, $1250 college scholarship and trip to National 4-H Congress in Atlanta.
---
---
Three Lawrence County 4-H Horse Club member's travel to Perry, GA to represent the State of Tennessee at the Southern Regional 4-H Horse Championship Show from July 29th thru August 1st, 2015.
---
Timothy Mark Loyd, who was wanted for Aggravated Assault 2 counts, Evading Arrest (Felony) and Theft over $1,000, has been taken into custody at Texas Bottom Lane in Lewis County, TN. Investigator Blake Mays received a tip on the whereabouts of Loyd and that information was relayed to Lewis County officials. Lewis County deputies were able to take Loyd into custody without incident.

Investigators with the Lawrence County Sheriff's Department would like to thank the Lewis County Sheriff's Department, 21st Judicial Drug Task Force, members of the Lawrence County Sheriff's Department and citizens who assisted in the search and arrest of Timothy Mark Loyd.
---
Members of the Ethridge Police Department arrested a Columbia man earlier this month after they found drugs and other contraband inside his vehicle during a traffic stop.
---
WATCH: Lawrence County Budget Committee Meeting Thursday
---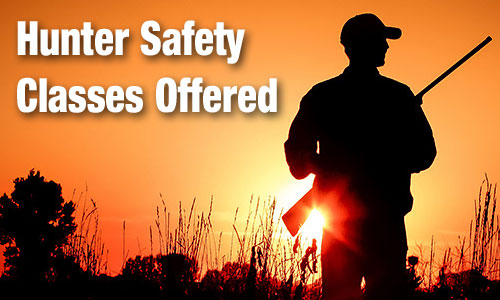 The Tennessee Wildlife Resources Agency and volunteer instructors will offer a hunter safety class at Lawrenceburg City Administration Building on July 27-31, 2015.
---
---
WATCH: Lawrenceburg city council meeting Thursday morning approved the request made by Animal Control Officer Renee Seagraves for a dog park.
---
---
Lawrenceburg Police officers were asked to investigate last week after a man reported he had found his stolen handgun at a local pawn shop.
---
A Lawrenceburg man filed a complaint with law enforcement officials Monday morning after he discovered that a sale he had made via Craigslist had gone amiss.
---
---
---
A youth leader at an Ethridge church was arrested Wednesday on charges that he engaged in an inappropriate relationship with a minor child while at church camp.
---
The 2015- 2016 School Calendar for Lawrence County has made some changes.
---
WATCH: Committee As A Whole Meeting With School Board Thursday Evening

---
---
Firefighters worked Monday afternoon to contain a blaze that erupted inside a commercial building in Lawrenceburg's industrial park area.

---
On Thursday, June 11th, 2015 at approximately 2 p.m., the Leoma Fire Department was dispatched to an emergency call where a piece of heavy equipment had overturned several times, critically injuring it's operator.
---
---
The 2015 EMR graduates are pictured with Lawrenceburg Air Evac Program Director Jon Guthrie. Pictured in the front row, from the left, are: Jimmy Rodgers II, Leoma VFD; Brandon "Curly" Roberts, Gandy VFD; and Tommy Knight, Crossroads VFD. In the middle are Erin Starr Shay, Crossroads VFD; and Gail Wayland, Leoma VFD. In the back row are Jon Guthrie, Andy Luna, Southeast Lawrence VFD, Kris Luff, New Prospect VFD; and Jeremy Hale, Leoma VFD.

---
Lawrence County Schools have met the requirements established by the AdvancEd Accreditation Commission and Board of Trustees and is accredibted byt he Southern Association of Colleges and Schools Council on Accreditation and School Improvement. The Board Members were presented with a plaque of acknowledgement at the June meeting.

---
L to R: Bobby Benson, Sam Brown, Jackson Woods, Connor Walters, Rhett Yates
---
An associate of the Lawrenceburg Kroger store took home the state title of "Best Bagger" in a competition at the Tennessee Grocers & Convenience Store Association (TGCSA) convention held in Chattnooga on Friday.
---
The City of Loretto and the State of Tennessee reached agreement on their partnership to fund and construct a state-of-the-art municipal swim facility for Loretto
---
WATCH: The Interview with Dan Hollander. New Lawrence County Chamber President Ethan Hadley
---
Lawrence County Sheriff's Deputies and investigators with the Lawrenceburg Police Department who went to a Watson Road home to serve a warrant, found the subject of the warrant hiding in the attic.
---
A federal jury returned a guilty verdict last week against a Summertown resident charged in 2010 in connection with child pornography allegations.
---
New unemployment figures released by the Tennessee Department of Labor and Workforce Development Thursday show that Lawrence County's unemployment rate decreased again in April from 7.1% to 6.1%.
---
In response to a complaint by a resident who claims that owners of neighboring properties are not maintaining them to city specifications, Lawrenceburg leaders indicated that they are looking into tightening some of those guidelines.
---
WATCH: Lawrence County Commission Tuesday Night
---
A verdict of guilty was returned Thursday against a Columbia man who stood trial on charges of attempted murder.
---
---
Congratulations to the Summertown High School Nursing Education class on successfully passing the state licensure exam. These students are now Certified Nursing Assistants. Pictured L-R: Vanessa Cothran, Lauren Niedergeses, Caitlyn Haddock
---
A multiple vehicle crash occurred around 1:30 Monday afternoon in the vicinity of McDonalds on North Locust Avenue, diverting the traffic flow. Crash scene investigators were working to determine the sequence of events.
---
Lawrenceburg Fire Chief Jay Moore informed city leaders Thursday that local fire departments have been selected to receive nearly $430,000 in federal grant funds.
---
Pictured from left to right (Back Row) Coach Greg Ragan, Manager Kendra McClain, Kyla Gray, Madison Ragan, Liz Norwood, Keiarra McClain, Maggie Gowen, Delanny Wilburn, Katie Shadix, Kendrianna Hobbs, Khloe Schultz, Rebecca Johnson, Coach Sarah Perkins, (Kneeling Row) Destini Wilburn, Katie Beth Hobbs, Chelsey Adams, Keianna McClain, (Sitting) Hayley Parrott. (Not Pictured) Manager Kendra Norwood
---
A local resident reported to authorities Thursday that her banking institution had successfully blocked a fraudulent charge when someone attempted to use her debit card to make a purchase in the State of Wisconsin.
---
The Summertown High School tennis doubles team, Ashtyn Keeton and Kristin Caperton punched their ticket to state tournament this week. The ladies competed in the Class A-AA Individual Region tournament May 11th. SHS defeated East Hickman 6-2, 6-1 and Mt. Pleasant 6-4, 6-1. During the season the girls team were undeated 7-0. The ladies will play in the TSSAA State Individual doubles tournament May 21st at 12:00. All matches will be played at Old Forte Park in Murfreesboro.
---