APPLIANCE REPAIR
Kelly Appliance & Vacuum 931-244-7200
AIR CONDITIONING
D.E. Hill & Son 762-9584
ASSISTED LIVING


Summit of Lawrenceburg 762-3524
AUTO REPAIR

Chapman Tire 931-829-2155
J & G Tire Center 931-762-0078
BANKS


Bank of Frankewing 762-6800
Lawrenceburg Federal Bank 931-762-7571
CINEMAS
CLINICS


One Stop Medical 762-9797
Seven Springs Orthopaedics 244-7181

COMPUTER REPAIR
Nerd's Computer Repair
DAY SPA
ELECTRICAL & PLUMBING
Rick's Electrical & Plumbing 931-242-5325
ELECTRONICS
Lynn Electronics 762-0401
E CIGARETTES
FLORIST

Lawrenceburg Florist 762-3722
McKelvey's Flowers 762-4511

FUNERAL HOMES

Pettus-Turnbo Funeral Home 762-3291
FURNITURE
Green's Furniture
Swap & Shop Center
GLASS REPAIR
Lawrenceburg Glass 766-1004
HARDWARE


True Value Hardware 762-7516
HOBBY
INSURANCE
Aarons Insurance 931-629-8065
Baker Agency 762-4550
Markus Insurance 762-9401
Wall-Modrall Insurance 762-6528
JEWELRY
Dixon's Fine Jewelry 762-9979
LAWN CARE


Dustin's Lawn Care 242-4414
MEDICAL
Seven Springs Orthopaedics 244-7181
NATURAL FOODSNature's Nuggests 762-2895
OUTDOOR
Randy's Cycle & ATV 762-2450
PARTY / SUPPLIES

The Mad Hatter's Party Wonderland 931-244-7222
PAWN
Mo's Pawn Shop 762-2529
POOLS/ SUPPLIES
Diamond Pools & Spas 762-7189
REAL ESTATE
RENTAL
RESTAURANTS


Sue Sue's Sandwich Shop 762-8879
SPORTING GOODS
Fox Sporting Goods 931-766-0313
TRAVEL

A Lawrenceburg man was jailed Wednesday for allegedly getting out of his wheelchair to strike a man with a walking stick.
---
A Summertown man was arrested on murder charges Thursday morning after allegedly killing his ex-girlfriend the night before the pair was scheduled to appear in a Lawrence County courtroom for a paternity hearing.
---
A local man sustained such extensive head and facial damage when attacked inside his home late last week that deputies said he was rendered "unrecognizable."
---
Law enforcement officials are looking into allegations that a woman stole her "friend's" debit card while he showered in preparation for seeking medical attention.
---
Authorities suspect that a fire that consumed a Self Road home Monday afternoon was an instance of arson.
---
The City of Lawrenceburg has been awarded nearly $250,000 in grant funds for the construction of sidewalks along the newly-reconstructed Springer Road.
---
E. O. Coffman Middle School students are proudly displaying a positive attitude! Congratulations to the winners of the character trait of the month!
---
---
As students start back to school this year, for the first time ever in Lawrence County, each county school will be protected by a school resource officer.
---
A Murfreesboro resident was arrested Tuesday evening while attempting to shoplift a large number of items with his three children in-tow.
---
WATCH: The Interview with Dan Hollander and Devin Toms
---
---
New procedures in place to increase the safety of the students of Lawrence County.
---
A woman who told store officials that she had lost her keys was later identified as the individual who burglarized two North Locust Avenue businesses.
---
WATCH: Lawrence County Commission Meeting Tuesday
---
John Calvin Bryant of Lawrenceburg was recently recognized as the Level II (11th and 12th grade)] state winner in the communication project at the Tennessee 4-H Roundup held at the University of Tennessee, Knoxville. From left to right are Raquel Victor, Tennessee Association of Extension 4-H Workers (silver bowl donor); Caelan Paul, Level I winner from Madisonville; John Calvin Bryant, Level II winner from Lawrenceburg; and Joe Pearson, Tennessee Farm Bureau Federation (donor). John Calvin received a silver bowl, $1250 college scholarship and trip to National 4-H Congress in Atlanta.
---
---
Three Lawrence County 4-H Horse Club member's travel to Perry, GA to represent the State of Tennessee at the Southern Regional 4-H Horse Championship Show from July 29th thru August 1st, 2015.
---
Timothy Mark Loyd, who was wanted for Aggravated Assault 2 counts, Evading Arrest (Felony) and Theft over $1,000, has been taken into custody at Texas Bottom Lane in Lewis County, TN. Investigator Blake Mays received a tip on the whereabouts of Loyd and that information was relayed to Lewis County officials. Lewis County deputies were able to take Loyd into custody without incident.

Investigators with the Lawrence County Sheriff's Department would like to thank the Lewis County Sheriff's Department, 21st Judicial Drug Task Force, members of the Lawrence County Sheriff's Department and citizens who assisted in the search and arrest of Timothy Mark Loyd.
---
Members of the Ethridge Police Department arrested a Columbia man earlier this month after they found drugs and other contraband inside his vehicle during a traffic stop.
---
WATCH: Lawrence County Budget Committee Meeting Thursday
---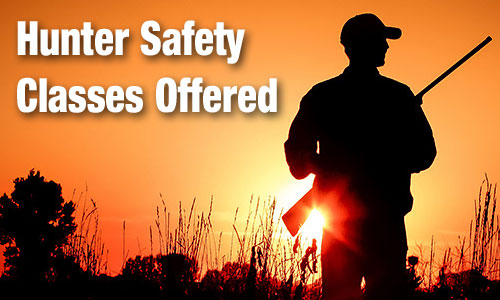 The Tennessee Wildlife Resources Agency and volunteer instructors will offer a hunter safety class at Lawrenceburg City Administration Building on July 27-31, 2015.
---
---
WATCH: Lawrenceburg city council meeting Thursday morning approved the request made by Animal Control Officer Renee Seagraves for a dog park.
---
---
Lawrenceburg Police officers were asked to investigate last week after a man reported he had found his stolen handgun at a local pawn shop.
---
A Lawrenceburg man filed a complaint with law enforcement officials Monday morning after he discovered that a sale he had made via Craigslist had gone amiss.
---
---