SES Gets Lift for STEM Program from Boeing
Schools in the Lawrence County School District are doing amazing things this year, and Summertown Elementary is aiming high. Mr. Ricky Mabry Jr, SES Principal, gave the thumbs up to a new STEM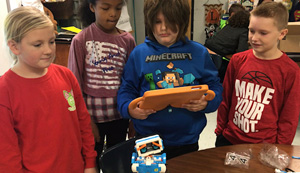 Program that will provide students with 21st-Century skills to prepare them for their future.
The program addresses skills ranging from the basic foundations of Science and Math to Coding and Robotics. Mr. Mabry's vision for this program includes providing skills critical to preparing the next generation of the STEM workforce, and for teaching students valuable lessons in teamwork and problem solving; abilities that will serve them well no matter what field they pursue.
"It's always difficult to get a new program off the ground" said Mrs. Annemarie Lampright, SES STEM teacher. "The magnitude of what we want to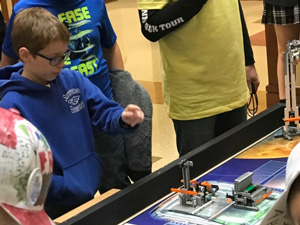 accomplish, and the type of materials needed to provide students with dynamic, hands-on activities are expensive and difficult to attain."
However, need has not stood in the way of progress at Summertown Elementary. Recently, SES has written grants and partnered with local businesses. Last month, Boeing presented Mrs. Lampright with a $1,500 check to support coding and robotics.
"It is truly remarkable what the young minds are capable of dreaming up," said John Blazey, vice president of Boeing Global Corporate Citizenship.
"Through charitable giving and partnerships, Boeing is investing in tomorrow's innovators, creating opportunities for youth that encourage them to think differently about themselves and the world around them. When kids dream big, they become big."
Boeing has given the STEM Program at SES the lift it needed to get started. "The best investment for our future is an investment in our kids today." said Mrs. Lampright.
Currently, the SES PTO and the LCSS CTE and Technology Departments have provided additional support to get the STEM Program started this year. SES would like to thank the aforementioned for not only finding the good and praising it, but supporting it too!