Where abouts of Lawrenceburg child rapist sought by authorities
Local law enforcement officials are seeking the whereabouts of a Lawrenceburg man wanted in connection with the rape of a sixteen month old boy.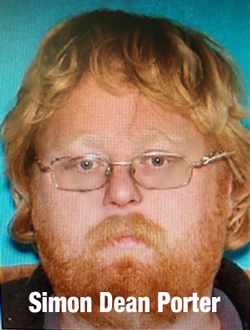 The Lawrenceburg Police Department was notified of the crime by a physician after the child was brought in for medical attention.
Tuesday afternoon the boy was being treated at Vanderbilt University Medical Center in Nashville. Officials are now seeking the whereabouts of Simon Dean Porter who is believed to have fled in the wake of the crime.
Described as being 5' 9" tall and weighing 260 pounds, Porter has red hair, hazel eyes, and is believed to be traveling in a green Chevrolet S-10 truck with a red tailgate, bearing Tennessee license plate number 3G26Z9.
Authorities are asking anyone who has information regarding the crime or Porter's whereabouts to contact the Lawrenceburg Police Department at 931-762-2276 or call 911.
---
---

---

---