FOR IMMEDIATE RELEASE
Mashburn Approved for Third LUS Board Term and Takes Chairman Seat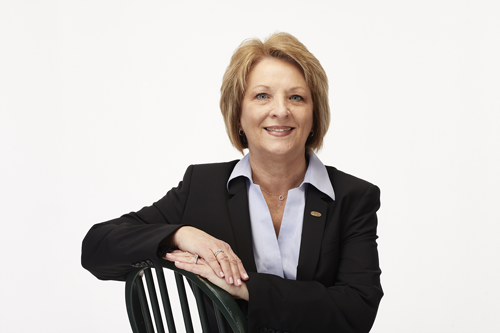 The City of Lawrenceburg and Lawrenceburg Utility Systems (LUS) jointly announce the approval of Cathy Mashburn for a third term on the LUS Board, and she was recently elected chairman by the other sitting board members, making her the first woman to hold that position.

Mashburn is a native of Lawrenceburg and has 37 years of experience in banking. She has been with First Farmers since 2012 and currently serves as Senior Market Manager.
"I'm honored and humbled simply to be a part of the LUS Board," Mashburn said. "The knowledge I have gained about our community and the day-to-day accomplishments of the administration and employees of LUS has been very rewarding. Knowing the professionalism and preparedness of the entire LUS family to serve our community as it grows is impressive."
LUS board members are appointed by the Mayor of Lawrenceburg and can serve up to 12 years—three terms of four years.
"Cathy is an outstanding leader in this community, and I'm thrilled she has accepted my invitation to serve another term on the LUS Board, and to have her elected chairman, is an added bonus" said Lawrenceburg Mayor Blake Lay. "Cathy is forging the way and serving as a wonderful mentor for other women in our community to consider accepting leadership roles by being the first female LUS board member and now taking the helm as the first female chair.
Congratulations,
Cathy!"
Lawrenceburg Utility Systems has been an employer and utility provider since 1908. LUS works collectively with the City of Lawrenceburg to provide those utilities and maintain livability here in Lawrence County. LUS strives for excellence through infrastructure upgrades, utility distribution, outage management, customer engagements, and community partnerships. The goal is to provide "Dependable Service, Every Time!" for the citizens of Lawrenceburg and Lawrence County.
"LUS has a responsibility to the people of Lawrence County. They depend on the services that we provide for them every day and we make it a priority to ensure that we keep our promise of that dependability" said LUS General Manager Vic Pusser. "Our commitment to our customers is something we take a lot of pride in. Cathy Mashburn is a true example of that commitment we have to our customers. Cathy as well as our entire board serve diligently to ensure that our customers receive the very best version of LUS possible. I am very excited to serve this community with Cathy for the next 4 years as board chair."
###