Here is what we know right now when it comes to Hurricane Ida.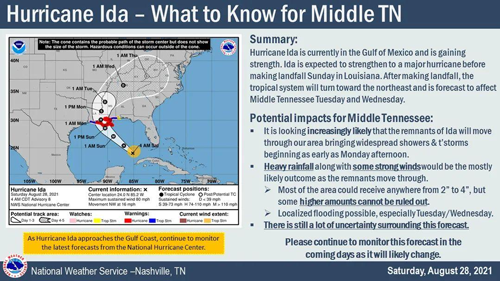 Main Points:

- Heavy rain is likely on the way for Middle TN. This *could* lead to localized flash flooding issues.
- Gusty winds possible Tuesday & Wednesday.
- We are keeping an eye on the severe weather threat. Unfortunately with tropical systems we have to watch out for damaging wind gusts and isolated tornadoes. This is highly uncertain right now because it is dependent on Ida's eventual path after landfall.
This forecast will need to be modified over the next few days. Please continue to check back for the latest forecast.