The Lawrence County Sheriff's Office is proud to announce the graduation of the second class of students from the Citizens Police Academy.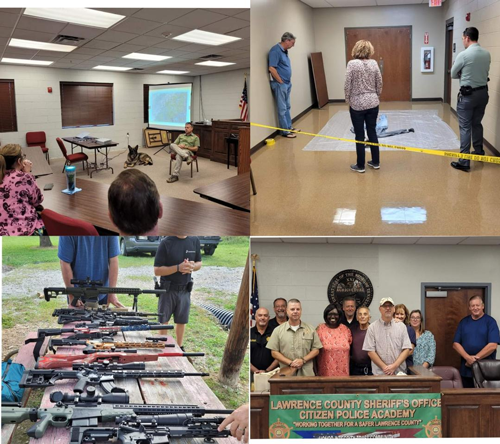 Over the last 13 weeks the students have attended classes on how the judicial system works, patrol tactics, crime and drug prevention, and crime scene investigations. Students also went to the firing range, drove a patrol vehicle on a driving track, toured the jail, went to a police training simulator, and role played answering mock calls.
They also learned how the sheriff's office works with other agencies and organizations to better serve and protect the citizens of Lawrence County. Sheriff Myers would like to thank the participants for their time and interest in the sheriff's office. Once again we hope they enjoyed the class as much as we did.