Nashville's Big Back Yard talks about local Thunderhill Raceway.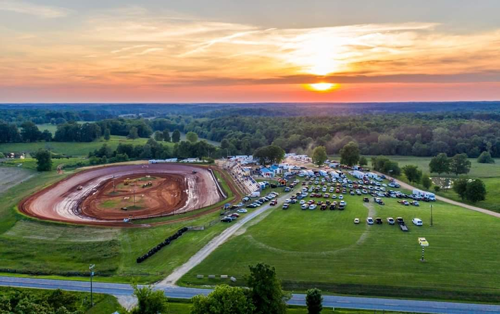 Nashville's Big Back Yard had this to say on Wednesday:
"The flag goes up as the sun goes down... engines roar and they're off! The adrenalin rush is real for not only the racers, but every person in the crowd. Thunderhill Raceway Park in Summertown, TN is known for all of this and more.

The track, built in 1988, hosts racers from all across the nation and Canada. The 1/3-mile oval dirt track is a Crate Racin' USA sanctioned track with races that begin in early spring and last through late fall. In the track's largest event of the year, racers are vying for up to $10,000 in prize money and a chance to move on to regional and national tournaments.

Spend your Saturday night in Nashville's Big Back Yard at Thunderhill Raceway Park for a night of good food, great races and camaraderie with fellow race enthusiasts.

Photo courtesy of Lawrence County Chamber of Commerce
https://thunderhillracewaypark.com/
https://www.nashvillesbigbackyard.org/summertown"