Life threatening flooding occurred on Saturday in Humphreys County that has tragically resulted in atleast 10 people dead, and 31 still missing where TEMA activated a level 3 state of emergency due to the devastating flooding.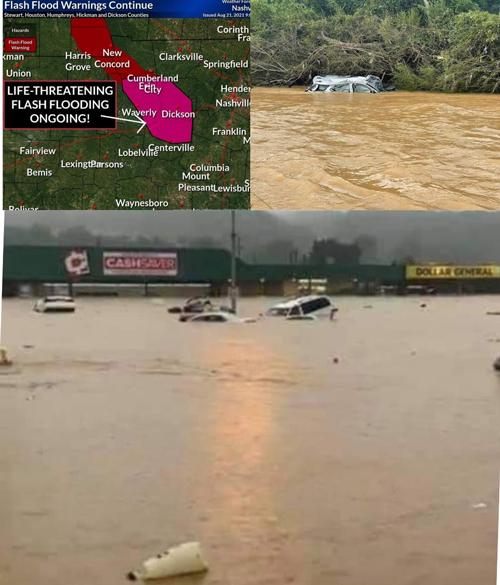 On Friday night into Saturday evening heavy rains continued to fall over the same locations resulting in a flash flood emergency being declared for portions of west-central Tennessee.
According to the National Weather Service Nashville at least 15 inches of rain fell in McEwen as well as an estimated 10 inches to 12 inches of rain fell across Dickson, Hickman, Houston and Humphreys counties which lead to devastating flash flooding that covered the roads, damaged residential areas and activated search and rescue operations.
On Saturday the Humphreys County Emergency Management issued an advisory saying, "PLEASE DO NOT TRAVEL INTO THE CITY OF WAVERLY."
Waverly Tennessee is located in Humphreys County which is about 60 miles west of Nashville where tragically bodies were recovered from the catastrophic flash flooding that closed US-70, the city's main highway.
The Humphreys County Sheriff's Office confirmed as of Saturday night at least 10 people have died, and 31 people are still missing due to the severe flooding.
With around 10,000 people without power in Hickman, Houston, and Humphreys counties as well as part of Dickson County, a reunification center has now been opened at McEwen High School at 335 Melrose St., McEwen, TN for flooding survivors
Photo Credit: National Weather Service Nashville, Hardin County Fire Department,Bobby Mcgahey,