On Monday thousands of Afghans desperately attempt to escape on departing U.S. jets at the Kabul International Airport as Taliban fighters take control of presidential palace following Afghan President fleeing the country.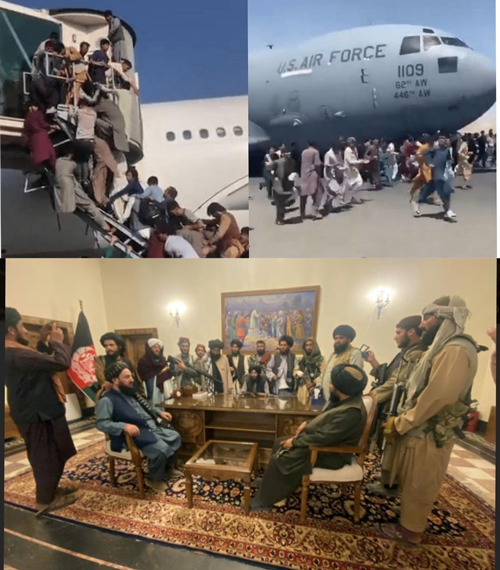 Afghan citizens flooded the tarmac where some even clinged to the jet bridge of a plane in a attempt to escape the country on Monday morning at the Kabul International Airport.
U.S. troops flew helicopters overhead releasing smoke grenades as well as firing their weapons into the air in an effort to disperse crowds and gain control of the facility where the evacuation of American personnel including Afghan interpreters was taking place.
Much of the chaos at the airport began after Taliban forces seized the capital following the withdrawal of US troops for the first time since 2001 along with the Afghan President Ashraf Ghani fleeing the country.
Once the president had escaped the country Taliban troops were able to take over the presidential palace and government offices.
According to information released on Monday by the State Department all staffers from the US embassy in Kabul were safe and being flown out of the country.
The State Department is expected to accept thousands of refugees in the coming days through the Afghan Special Immigrant Visa program.

Photo Credit: The Associated Press.