The Pentagon is sending more than 3,000 troops to Afghanistan to aid in partial evacuation of U.S Embassy.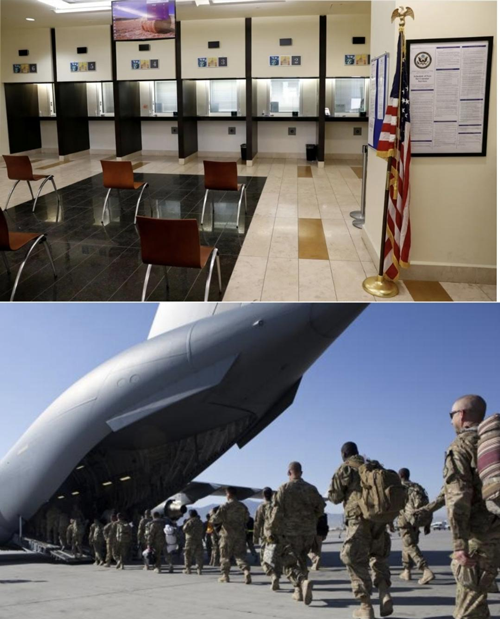 According to Pentagon spokesman John Kirby, more than 3,000 U.S. infantry troops, including one Army and two Marine Corps units, will arrive in Afghanistan beginning this week to carry out the evacuations of Americans and diplomats.
Over the past week, the Taliban has overtaken at least 10 provincial capitals and Kandahar City is "in the process of falling" according to U.S. officials.
On Thursday In a statement by State Department spokesman Ned Price he explains that the embassy is not closing, "This is not an abandonment," but a "wholesale withdrawal."
The approximately 1,000 troops that are already on the ground will also assist in supporting the U.S. Embassy in Kabul along with accelerating the evacuation of Afghans who have worked alongside U.S. military, and diplomatic personnel over the past 20 years.
The U.K. also announced on Thursday that it was deploying 600 troops to Afghanistan to assist with an evacuation of British personnel and former Afghan staff where they would be relocating the embassy to a more secure location.
Then on Monday, India sent a plane to the northern Afghan city of Mazar-e-Sharif to evacuat its consulate there as well.
A spokesman for the Taliban took to Twitter just last month stating that the group wouldn't touch foreign embassies or diplomatic personnel, but U.S. officials have said that could change if the U.S. continues airstrikes on Taliban positions, especially after the Aug. 31 deadline for the withdrawal of U.S. troops.
Officals have made it clear that the administration does not want another "Benghazi," referring to the 2012 attack on a diplomatic compound in Libya that killed four Americans.
Photo Credit: REUTERS, Robert Nickelsburg/getty images.