LAWRENCEBURG, Tenn.— Local entrepreneurs Tripp & Jeanea Weigel have announced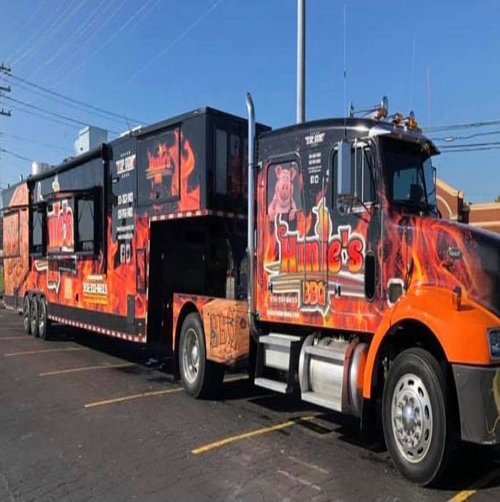 their plans to establish a permanent location for Hinie's BBQ as part of their acquisition of Venue North. The development, located at 2782 US 43 N in northern Lawrenceburg, will also house The Venue North Catering Company.
Inspired by and named for the late Louis "Hinie" Weigel, Hinie's BBQ launched their signature food trailer in 2012. Tripp and his team have been using his father's recipe to serve customers at community events, weddings, and other special occasions across the region ever since. Hinie's BBQ will offer a menu with different styles of barbecue made fresh daily in a family-friendly atmosphere.
"Every time a customer enters our restaurant, they will feel like they're going to a backyard barbecue," explained Tripp Weigel, owner. "My family is grateful for the support we've received over the years, and we are excited to give back to the community by investing in a permanent location and growing two new businesses in the process."