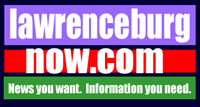 Tuesday, August 5, 2008
Gas Thieves Continue Exploits
In the face of high gasoline prices, thieves are continuing to find ways to fill their tanks.
Sunday evening a clerk at a Lawrenceburg market reported to police officers yet another "gasoline drive off."
The clerk reported that the perpetrator, a white female, had come to the door of the business, Quik Stop, 202 Prosser Road, and had inquired about what she had to do to fill up her gasoline tank.
In order to accommodate the woman's request the clerk activated the pump. She told officers that the woman filled up her car, then quickly jumped back inside and drove away, heading south on U.S. Highway 43.
Reports indicate that loss as a result of the crime was $52.41.
.
.