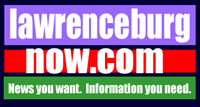 Tuesday, August 5, 2008
Cable Cut While Couple Watches TV
A Summertown couple reported to authorities during the weekend that their television cable was cut while they were watching TV Saturday evening.
Deputies with the Lawrence County Sheriff's Department were dispatched to the 3808 Buffalo Road home shortly after 9:00 p.m. Saturday to initiate an investigation.
The victims reported they were watching television when the picture suddenly went out. The man stated that he went outside to investigate the source of the problem and discovered that the television cable had been cut next to the house.
The couple told deputies they did not hear anyone about at the time the incident occurred.
Investigation into the matter is on-going at the current time.
.
.