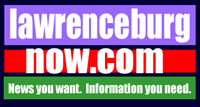 Monday, August 4, 2008
Motorcycle / Buggy Crash Claims One Life
A crash between an Amish buggy and a motorcycle over the weekend claimed the life of an Ethridge man. Reports filed through the Tennessee Highway Patrol indicate that victim Jason Breeden, 27, was east bound on Campbellsville Pike around 9 pm on a 2006 Harley Davidson with passenger Chandra Breeden, 25, who was his wife.
The crash occurred at the Rushing Road intersection when the driver of an Amish buggy attempted to cross Campbellsville Pike.
Both Breedens were thrown from the motorcycle. The accident was investigated by Trooper Josh Culp.
.
.