Lawrenceburg, and Lawrence County Firefighters are currently on the scene of a structure Fire at Auto Zone.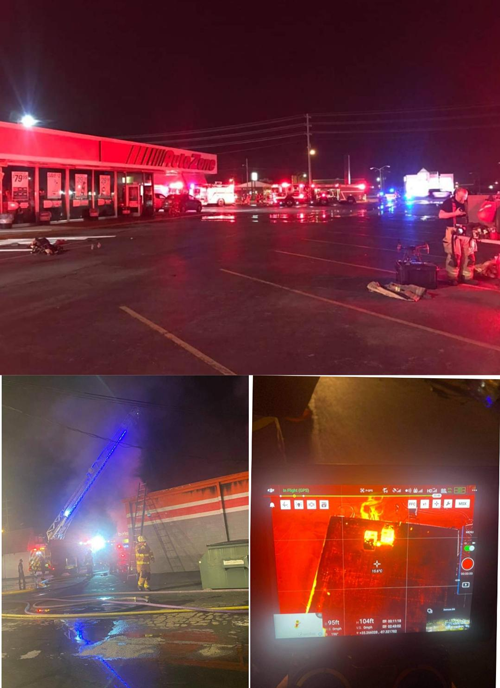 The Lawrenceburg Fire Department issued the following release early Tuesday morning as they are on the scene:
"For immediate Release:
August 3rd, 2021
Subject : Commercial Structure Fire / Multiple Alarms
Lawrenceburg Fire Department along with Lawrence County Fire Rescue units are currently operating on a multi-alarm commercial structure fire on North Locust Avenue in Lawrenceburg.
First responding crews were evacuated from the interior of the building due to heavy fire load and rapidly changing fire conditions.
One firefighter has been transported by Lawrence County EMS to Southern Tennessee Regional Hospital Lawrenceburg where he is being treated for minor injuries.
Additional Lawrence County Fire Rescue Units have responded into the City to staff LFD Stations and provide coverage for other emergency calls. A more detailed release will follow."