A wayne County man was shocked to discover a black bear wondering around his property after capturing images on his trail camera.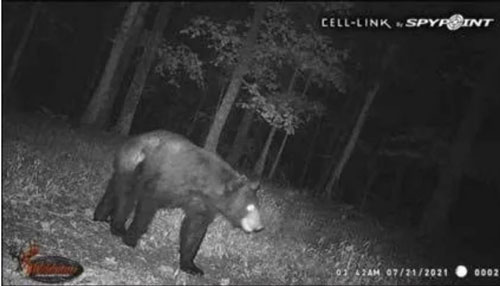 According to reports Peyton Risner was surprised to find that he had captured photos on his trail camera of a black bear wandering around his property off of Middle Butler Road in Collinwood last week.
The Tennessee Wildlife Resources Agency has confirmed the bear sighting where they explained that even though there isn't a breeding population of bears in Middle Tennessee yet that the animals are in the fringe counties and it is not uncommon to see young bears moving through the area looking to set up their own home range.
TWRA are advising residents not to approach a bear if they see one, but to report sightings using the TWRA's "I saw a bear" tool online and to let their neighbors know what they've seen.