Man hunt on Friday in Summertown ended in an arrest after the suspect had fired his shotgun at law enforcement.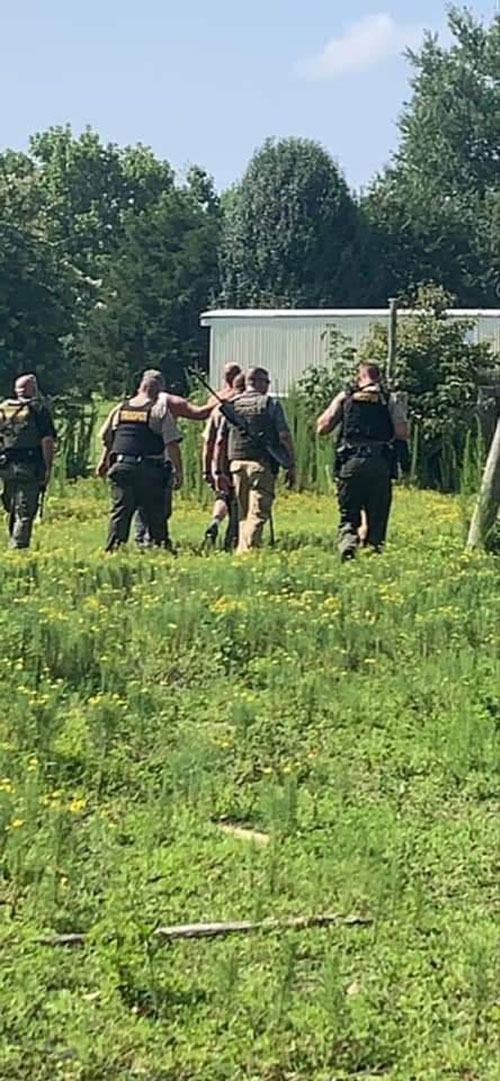 On Friday the Lewis County Sheriff's Office requested assistance in locating a male suspect near the Lewis and Lawrence County lines.
Reports indicate the suspect was Kevin Walker who was wanted for questioning in a series of auto thefts that had occurred over the past week.
Unfortunately once Deputies located Walker he fired his shotgun at Sheriff Dwayne Kilpatrick's cruiser multiple times before running away into the woods.
A man hunt was initiated with multiple agencies responding to search in the area of Drake Lane and Walker Road in Summertown.
Tennessee Highway Patrol troopers including air support and canine units were called into help the deputies search for Walker.
After safely capturing Walker the Tennessee Highway Patrol issued the following informationon Friday:
"Today, the Lewis County Sheriff's Office requested assistance in a manhunt. We answered the call along with other local agencies. The suspect was located and taken into custody and no one was harmed. Contact the Lewis County Sheriff's Office for booking information. #TeamWork"