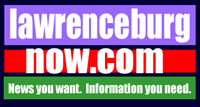 Thursday, July 24, 2008
Resident Airlifted After Falling From Roof
A resident of Summertown's Turnpike was flown by helicopter to a Nashville area hospital after taking a tumble from a roof Wednesday morning.
A neighbor who lives across the street summoned emergency personnel to the scene shortly before 7:30 that morning. She reported that she had been standing on her porch and noticed that the resident of 1218 Turnpike had climbed atop an outbuilding and was hammering.
She told deputies that she heard a crash and could no longer see her neighbor on the roof, so she quickly drove to his house to find that he had fallen.
Reports show that the victim, Jessey "Buck" Attkisson, age 70, sustained a head injury during the fall. He was airlifted to Vanderbilt University Medical Center in Nashville to receive specialized care for his injuries.
At the current time Atkisson's condition is not available.
.
.