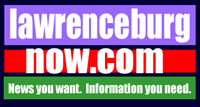 Saturday, July 19, 2008
Economic Impact Of Precision Laser USA, Inc.
From the Lawrence County Chamber of Commerce
The following is a summary of the economic and fiscal impact to Lawrence County of the recent announcement from Precision Laser USA Inc. Precision Laser is creating 153 jobs in Lawrence County.
.Lawrence County Chamber of Commerce Executive Director, Chad Chancellor said, "The afore detailed figures demonstrate why we are so excited about this project. The impact of this project goes far deeper than simply the 153 jobs which are to be created, indeed the entire community will benefit from this announcement. Lastly, I want to thank the entire community for helping us win this project. Countless people helped promote Lawrence County as the best location for Precision Laser."
.
.