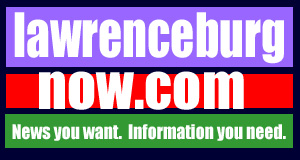 Wednesday, July 11, 2007
Authorities Allege Summertown Man Sold Drugs To Undercover Agent
Lawrence County Sheriff Kenny Taylor announced Tuesday that a Summertown man was apprehended after he allegedly sold drugs to an undercover drug agent.
A press released issued by Taylor indicates that the arrest of Charles Seeback (A.K.A. Chucky White), of 145 Henryville Road, Summertown, came on the heels of a lengthy investigation that involved the distribution of marijuana.
During the course of the investigation, Taylor reports that Seeback sold marijuana to an undercover agent with the Maury County Sheriff's Department. He was placed under arrest during an operation at the crossroads on Buffalo Road Monday.
Seeback was charged with three counts of sell of marijuana. He was transported to the Maury County Jail and processed on a bond of $12,000.
.