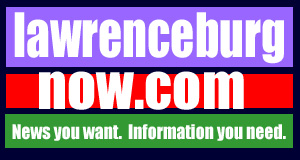 Saturday, July 7, 2007
New Commission Holds First Meeting
Newly elected members of the Lawrenceburg Board of Mayor and Commissioners held their first meeting Thursday.
Former Commissioner, and now-Mayor Keith Durham presided over the 6:00 p.m. meeting. Joining Durham and Commissioners Butch Morrow and Buford Goolsby on the board were newly-elected Commissioners Jerry Moore and Robin Williams. One of the board's first acts was to elect Morrow to serve as Vice Mayor.
Morrow indicated his desire during the meeting, to address changes to the city's charter in coming weeks. Of particular concern, he indicated, was determining whether changes should be made to the section regarding city runoff elections.
Morrow pointed out that, although Williams gained the majority vote during the May election, the city charter required that he garner 50% of the votes cast in his race. Under the charter, the city was forced to hold a runoff election which, Morrow pointed out, cost taxpayers $15,500.
.