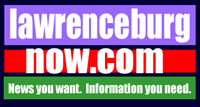 Wednesday, July 2, 2008
Authorities Continue To Investigate Gas Drive-Offs
With gasoline prices continuing to sky-rocket, law enforcement officials are kept busy investigating numerous gas drive-offs.
Although most gasoline carriers have installed means to deter gasoline thefts, including pre-pay protocols and video surveillance, individuals often find a way to supersede these deterrents and obtain the much-in-demand item in an illegal manner.
One such incident was reported in recent days through the Lawrenceburg Police Department at Super Stop Market, located at 1904 West Gaines Street.
Reports show that a white male subject pumped $57.00 worth of gasoline into his yellow car, then left the scene without paying.
Store officials are checking to determine whether the crime was captured on video surveillance.
This, and other crimes like it, currently remain under investigation through the department's Criminal Investigation Division.
.
.