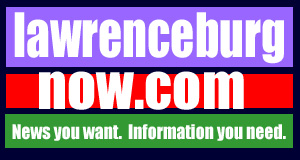 Friday, June 29, 2007
Summertown Woman Reports She Was Beaten By Boyfriend
Law enforcement officials are checking into allegations that a Summertown woman was beaten by her boyfriend during a domestic altercation inside their home early Thursday morning.
The domestic call to the Henryville Road home went out shortly before 3:00 a.m. When Lawrence County Sheriff's Deputies arrived on the scene, the victim reported that she and her boyfriend had returned from Columbia when the altercation took place.
The victim reported that her boyfriend grabbed her by the hair of the head, threw her onto the bead, then punched her repeatedly in the forehead. In addition, she told deputies that he had choked her and attempted to break her nose using the palm of his hand.
Deputies noted that the victim had sustained a knot to the forehead. Warrants were obtained, charging 45-year-old Robbin Steven Morrow with the crime of domestic assault.
Investigation into the matter continues through the department's Criminal Investigation Division.
.