Lawrenceburg gets new LED streetlights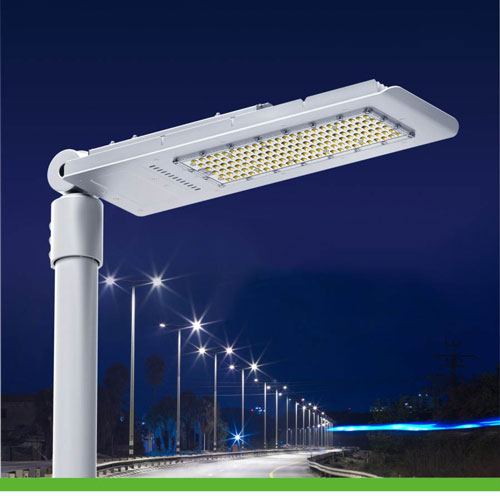 LAWRENCEBURG, Tenn. - Lawrenceburg Utility Systems (LUS) has begun installing new LED streetlights in the City of Lawrenceburg. The LED lights will have a slightly different look from the current mercury vapor lights, and they will provide a huge savings for the City, not only in utility costs but also in maintenance fees. LED lights are also much better for the environment.
"LED lights are up to 50 percent more energy efficient than traditional bulbs and can last 15 to 20 years," said LUS General Manager Vic Pusser. "We're excited about this upgrade and the tremendous savings these lights will bring to Lawrenceburg's citizens and businesses."
Savings for the first year are estimated to be around $233,000, and lifetime savings will be approximately $4.6 million.
Most municipalities hire outside contractors to install the new lighting, but LUS is doing the installation in house and will maintain the lights as well, which will add to the overall savings.
"This is a huge move forward in making Lawrenceburg environmentally sustainable and much more energy efficient," said Lawrenceburg Mayor Blake Lay. "Completing this project is a big undertaking and requires the partnership and cooperation of multiple City departments and LUS. It's wonderful being a part of making things like this happen for our community."
Supply chain issues have caused some delays in getting the new lights delivered, but lights will be installed as they arrive.