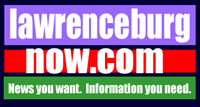 Tuesday, June 17, 2008
Revilo Home Destroyed In Early Morning Fire
Residents of a home in the Revilo community escaped their home without injury when a fire ignited in the early hours Monday.
Emergency personnel were dispatched to the Freemon Hill Road home of Gary and Linda Smith (owners of Smith Signs) before 1:00 a.m. They arrived to find the home engulfed in flames. Despite the efforts of firefighters from several different departments, they were unable to save the structure, or any of the contents.
Reports indicate that the couple had been sleeping, awaking to discover the home was filled with heavy smoke. Neither was injured as a result of the fire.
The cause of the fire remains under investigation at the current time.
.
.