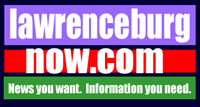 Thursday, June 11, 2009
Two Charged With Underage Liquor Sales
Lawrenceburg Police Chief Judy Moore reported Wednesday that a recent operation regarding the possible sale of beer and liquor to underage citizens yielded two citations.
In a press release issued through the Lawrenceburg Police Department, Moore reported that her department has recently undertaken the operation, utilizing the services of an underage operative. The operative, they report, entered twenty Lawrenceburg businesses selling alcoholic beverages, and made attempts to make purchases at each establishment.
When the operation was completed, Moore reports that citations for sell of alcohol to a minor were issued against two clerks. They include Ricky Lee Gongwer at North End Liquor and Shirley Sue Cox at Big Chief's Quick Stop.
Both Gongwer and Cox have been cited through Lawrence County General Sessions Court and are slated to answer the charge against them on Friday, August 7, 2009.
.
.