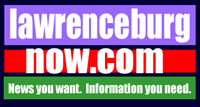 Monday, June 9, 2008
Burglars Steal Beer From Frig
Burglars who broke into a Warner Road home during the weekend were apparently thirsty, stealing only some beverages from the refrigerator.
Lawrence County Sheriff's Department reports show that the residents of 24 Warner Road returned to their home around 8:30 p.m. Sunday after bush hogging for some six hours, to find that burglars had broken in through a basement door.
A search of the home revealed that the only items missing were a six pack of Natural Light beer and two wine coolers that had been kept inside the basement refrigerator.
Both the basement door and refrigerator handle were damaged during the crime.
The residents told deputies that this is the third or fourth time they have been targeted by burglars in the past few months.
Investigation into the matter is on-going.
.
.