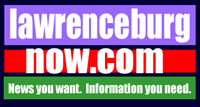 Saturday, June 6, 2009
Veterans Encouraged To Take Part In Outreach Program
The Tennessee Department of Veterans Affairs, in cooperation with the Veteran Service Officers from Lawrence, Lewis, Giles, Maury and Wayne counties will be offering a Veterans Outreach benefits program Saturday July 18, 2009 at the WLX Country Cafe located at 1212 North Locust Avenue in Lawrenceburg from 10AM to 3PM.
Representatives from the local Social Security office, the Tennessee Career Center, the American Red Cross and others will be in attendance. You may be entitled to benefits and NOT be aware. If you are a veteran, avail yourself of this opportunity for us to serve you.
There is no charge for this service and no reservations are necessary. For more information call Wanda Newell at 931-766-4123 or Don Samuels at 615-741-2931.