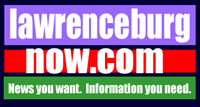 Thursday, June 4, 2009
TBI Top Ten Taken Into Custody In Maury County

Nashville, TN- Today the Tennessee Bureau of Investigation captured one of its Most Wanted fugitives just ten days after a reward was offered for information leading to his arrest and his placement on the state's Top Ten Most Wanted fugitive's list.

Java L. Blue, 28, last known address 711 N. Main Street, Mt. Pleasant, TN, was picked up in Maury County by TBI, the Maury County Sheriff's Office, the Spring Hill Police Department and the ATF.
Blue was wanted for Attempted Aggravated Robbery, Aggravated Assault and Failure to Appear for Driving on a Suspended License.
In the early morning hours of May 16, 200, Blue attempted to rob an individual at gunpoint. While the victim was trying to defend himself, Blue's gun discharged nearly striking the victim.
Blue is also wanted out of Wisconsin for Parole Violation. Blue has been booked into the Maury County Jail.
.