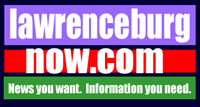 Tuesday, June 3, 2008
Perp Steals Bogus Check
A Lawrenceburg resident reported early this week that a bogus check had been stolen from her purse while she was at rehabilitation therapy last week.
The victim, a seventy-year-old resident of Lawrenceburg's Geri Street, reported the incident to Lawrenceburg Police Officers. She stated that the check, and a letter of explanation, had been inside her purse when she went to the Crockett Hospital Rehabilitation Center on Thursday. She later realized that it had been stolen.
The stolen items include a letter from a Canadian lottery explaining that she had been selected as a winner. It included a check to her for the amount of $3,000.
According to the victim, she had taken the check to her bank for examination and learned that it was worthless.
Nothing else was reported missing.
.
.