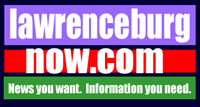 Monday, June 1, 2009
Spring Hill Plant Put On 'Stand-by"
Chattanooga Times Free Press
DETROIT — A person familiar with General Motors' plans says the automaker will permanently close nine more plants and idle three others to trim production and labor costs under bankruptcy protection.
Assembly plants in Pontiac, Mich., and Wilmington, Del. will close this year, while plants in Spring Hill, Tenn., and Orion, Mich., will shut down production but remain on standby.
The person spoke on condition of anonymity because the plans have not been made public.
A union spokesman at the GM plant in Spring Hill confirms the 2,500 employees there have been told the plant will be idled.