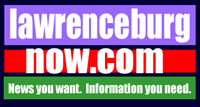 Friday, May 23, 2008
Flood Project Gets Red Light
Courtesy of LaShawn Baxter/WLX News
Lawrenceburg City Commissioners addressed several items of business listed on their regular meeting agenda Thursday, including one flood control item.
The commission agreed to enter into a contract with the State of Tennessee for a project on Highway 64 East, near David Crockett Motel.
The $400,000 project consists of the creation of a tunnel beneath the highway to serve as storm water channel as part of the city's flood control project. The work will be funded with state and federal grant money.
In other business, the city will raise its court computer fees from $9 to $24 in order to fund software upgrades; will list a surplus of auditorium stacking chairs for sale on GovDeals.com; pay Tony's Lawn Care $500 per mowing at the city-owned Mimosa Cemetery' and enter into a lease agreement with Buffalo River Services for the W.O. Smith Drive property.
.
.