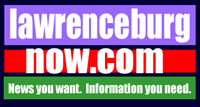 Thursday, May 22, 2008
Woman Steals Sunglasses After Haggling With Clerk
A customer at a local market allegedly stole a pair of sunglasses early this week after haggling with the clerk over the price.
Reports filed through the Lawrenceburg Police Department show that the incident occurred Monday at a Quik Stop market.
The clerk told officers that the female patron came into the store with some children. After looking at the sunglasses, she asked the clerk if she would lower the price. When the clerk informed her she could not, she told officers the woman walked to the drink cooler and selected a drink.
When the woman left the market, the clerk said she had the sunglasses on her head, with the price tag still attached. The clerk told officers that the woman did not pay for the item.
The matter remains under investigation at the current time.
.
.