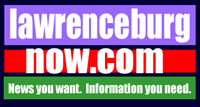 Wednesday, May 21, 2008
Student Faces End Of Year Charges
As the school year drew to a close, one local student was issued charges after contraband was found inside his vehicle on school property.
Deputies with the Lawrence County Sheriff's Department report that the investigation was spawned from a separate investigation undertaken through the department. After receiving information indicating that a student at Lawrence County High School might be in possession of marijuana and pills, investigators with the department passed that information along to the LCHS School Resource Officer on Thursday of last week.
When a search was conducted on the seventeen-year-old's vehicle, reports show a sword, knives, marijuana pipes and various other items were seized into evidence.
Officials indicate the teen will be petitioned through Lawrence County Juvenile Court.
.
.