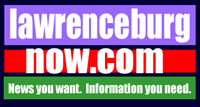 Wednesday, May 21, 2008
Drug Arrest Made In Two Different Operations
The Lawrenceburg Police Department made drug arrests in two different operations in recent days. The arrests come after lengthy investigations in both operations.
On May 9, 2008, Detectives with the Lawrenceburg Police Department conducted a search warrant at 9A Henryville Road, Ethridge, Tennessee, at the home of Gidget Lirette, 31. The search warrant came after an investigation that lasted over several months in which undercover purchases of crack cocaine were made from Gidget Lirette and other residents of 9A Henryville Road. The Tennessee Bureau of Investigation, Alcohol Beverage Commission, and Lawrence County Sheriff's Department assisted in the investigation. Officers encountered Gidget Lirette on the roadway while enroot to her residence to conduct the warrant. Lirette was detained on a traffic stop and escorted back to the residence. A search of the residence revealed several items. Various pills that were identified as schedule II and IV controlled substances for which no resident had a prescription for were seized. Digital scales were hidden inside a vacuum cleaner and other items used to package and consume crack cocaine were gathered throughout the residence.
Gidget Lirette was in possession of approximately four grams of crack cocaine. Two Cadillacs, cash, and several items believed to be proceeds of illegal drug sales were seized and Gidget Lirette was transported to the Lawrence County Sheriff's Department. Gidget Lirette is being held at the Lawrence County Jail on charges of Possession of Controlled Substance II fro Resale, Possession of a Controlled Substance Schedule II, Possession of a Controlled Substance Schedule IV, Possession of Drug Paraphernalia, and Driving on Revoked.
.
.