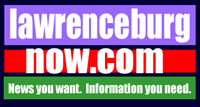 Thursday, May 20, 2010
Mom Reports Neighbor Was Shooting At Kids
Deputies with the Lawrence County Sheriff's Department initiated an investigation Wednesday after a West Point mother reported her neighbor had shot at her children.
Deputies made their way to the family's Waterloo Road home around 10:30 a.m. where the mom reported the neighbor, who resides on Lodi Road, had stalked and harassed her youngsters for nearly a month. She told deputies that the neighbor had accused her children of stealing items from his property, as well.
She reported Wednesday that her son and daughter had been riding horses along Waterloo Road when the neighbor began firing shots toward them. She indicated that the rounds did not strike the children, but did pass close by. She told deputies that the rounds fired by the neighbor struck his own horses, instead.
The matter has been turned over for more thorough inspection by detectives with the Department's Criminal Investigation Division.
Free JavaScripts provided
by The JavaScript Source
.