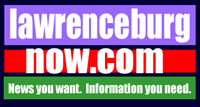 Monday, May 11, 2009
Vandals Shoot Resident's Vehicles And Home
A Summertown man reported to authorities Sunday that someone had shot his vehicles and home repeatedly with what appeared to be some type of air gun.
The resident of Otha Road reported the incident around 2:00 p.m. to deputies with the Lawrence County Sheriff's Department.
According to reports, the man found that the windshield was chipped on his 2003 Infinity. He subsequently began to check for additional damages. He discovered that not only the windshield of the car, but the sunroof headlights and hood had been shot and one side mirror was broken. He found damages to the windshield of his nearby 1994 Ford Crown Victoria, and reported that there were several holes in the north side of his mobile home.
Deputies report that the holes measured approximately 1/8 inch and appeared to have been made by a BB or pellet gun.
The owner told deputies that he had counted fifty-five separate chips to the windshield of his Infinity alone.
Damages were estimated to total $2,500. Investigation into the matter is continuing at the present time.
.
.